Playing video games or online games haven't much considered being a quality time investment, especially for parents when they see their kids playing games for hours. It is true that everything that imposes you towards addiction or anything particular out of limit is dangerous. But doesn't it apply to everything? So why only games? Video games have been part of the pop-culture for early days and become an integral part of the post-modern culture. Not many know or give it focus that there is an immense number of benefits of playing video games. It has been seen developing a personality, cognitive abilities and other exciting benefits. Here are all those benefits which you must know.
1.  It improves your problem-solving tendencies: While playing video games or online games, there are certain rules which you need to abide and still win. This is an ideal real-life scenario all the time. In the game, you start taking the better decision, you think twice or thrice before making the move, to go for risks. You get less than a second to make a decision where giving it a practice, you improve at it.
2. It enhances your memory and learning abilities: It is best for kids as they have to respond in a game according to their visual and audial memory. It gives you instructions, commands, targets or certain short-time calls to make. It also allows you to adapt new rules, a new set of keys and the more everytime new game is started.
3. It even slows down the ageing process: There are certain types of games like puzzles, strategic, problem-solving or memory-based which does reduce the ageing process. This benefit is mostly dedicated to older gamers. It increases cognitive functioning and active brain cells.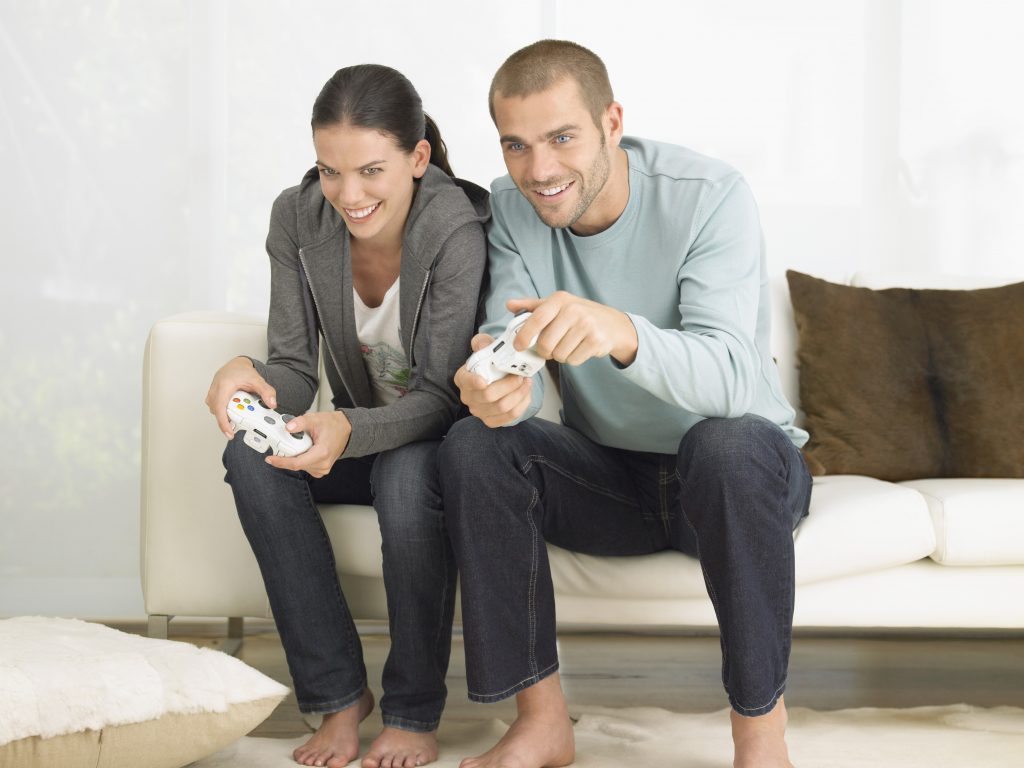 4. It fastens your decision-making abilities: When you play online games whether they are action, adventure or strategic, you get a small time window less than a second to take a decision. This constant practice of acting upon your feet develop your decision-making abilities.
5. It might also improve your vision and observational skills: Television or Screens often said to be unhealthy for your eyes, especially when you stick to it for a long time. According to recent researches, it has been found out games increases your vision to detect colour shades, differences and changes around you. It gives you sharper visual memory.
6. It improves the coordination and response: Gaming requires a high level of mental stimulation and response from the gamers. The engagement level is so high that gamers need to be more responsive than their competitors whether they are a computer, another player or both. It improves the coordination of your senses to physical movement.
7. It reduces the stress: According to a study, gamers were tracked to measure their heart rate and adrenaline for six months gaming. It appears that gaming tends to reduce stress and increase adrenaline response.
8. It is developing better surgeons: It may sound funny but well, it is true. Various online or video games need some kind of concentrated dedication, precision and control over reflexes. A study among laparoscopic specialists tells that those surgeons who played games more than 3 hours a week has gone through 32 per cent fewer mistakes or errors during their practice as compared to the non-gamers surgeons.
9. It develops your multi-tasking efficiency:  Gaming isn't simple these days or never much has been ever. It involves a certain set of activities physically, mentally and cognitively as well. You have to observe the screen, manage the joystick or keyboard and understand what's happening as well. It trains you to do more things at a time.
10. It makes you more social: Online gaming especially is something makes you more social, well virtually but social. The real time gaming allows gamers around the world to play at the same platform against or with each other. It is quite exciting and interesting to connect people around the world with a game. Also, you invite people at your home for a opponent or mutliplayer. It is always social, more than people think.