Pac-Man is that one classic game which you have seen all the time through ages. Everybody loves it as it seems fun and easy to play. Well, necessarily not! It is quite challenging, even get frustrating when you cannot win it. The game has been made decades ago but its still challenges and quite strategic if you see it. If you want to win this game, here are these 5 Things you should make sure while playing.
How to Win Pac-Man: 5 Tips To Play Better
1. You Must Realise That You Are Smarter Than the Game
Pac-Man programming is quite smart but still primitive enough to be fooled if played well. You just need to realise that you are smarter than the game. It seems like ghosts are chasing you straight through and the moment you think you got cornered, it changes his path. It is evident that there is some algorithm where they follow certain paths and patterns to move. Try to confuse them by changing your own route when they got behind you. Sometimes you get saved, sometimes you might not. But challenging the patterns and behaviours of the computer in the game has some learning curve. So, you better try to knock these ghost out from their usual paths. It is fun to see them react in different cases and learn their way or pattern to get better.
2. Avoid Corners or Closed 
Your Best bet is to not be in corners or compromised situations where you might not get any exit. Rather choose your ease spots where you can move easily and even confuse the ghosts. If you have must space to change directions, it will be difficult to be caught.
3. Score High 
Try to score as more as it can be possible before you get eaten by the ghosts. You need to eat those dots as many as you can. It is better to strategize how to stay long enough in the game to eat all those dots in the maze. You must know each spot gives you 10 points and there are 240 of them in the maze. You can go for big point gainers like eating 1 of those large flashing dots worth 50 points, they are called Energizers. They are located in the corners of the maze. So make you have an exit strategy and the side eye on the ghosts coming at you when you go to the corners. If you play good, you can collect 14,600 points in total at that level.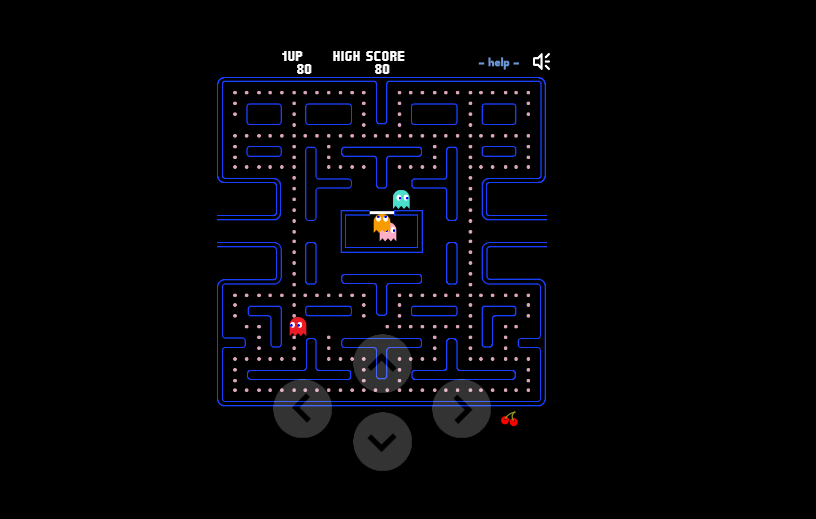 4. Keep tracking these ghosts while you move 
While you move around, your most of the attention will be getting all the points but you need to have a watch on the ghosts. Especially, on the closest ones. There are also Pinky ( Pink one) and Blinky ( Red one) who are the fastest of all. The best way to keep tracking their places while you move to prevent getting caught by surprise.
5. When you become a pair of eyes
When you got those power and charged up, you eat those ghosts and it becomes a pair of eyes. They slowly get to the centre of the maze to regenerate. Make sure you don't get caught up at the entrance of maze centre when the ghost regenerates and suddenly appear at you.