Comics have been a pulse of pop-culture and so the fans, the kids, teens, youth and even a lot of adults for years. Especially with DC, Marvel and other comic characters, people feel a connection with such franchise and feel fun to see the transformation of those narratives into movies or even games. Here are some of those comics or pop-culture characters in online gaming you can enjoy anytime.
1.Batman Gotham City Rush
Batman Gotham City Rush is an adventure platform games where you get to control Batman from the comics world against the enemies. You have to save Gotham just like the DC comics heroic vigilante tales of this legend. Batman gets to do a lot of kicking and punching enemies in your way to reach at the end of the level.
Play ' Batman Gotham City Rush' Online >>>
2.Spider-Man Rescue Mission
Spider-Man Rescue Mission is another cool spider-man online game where you are supposed to rescue a particular person but for that, you have to cross all multi-platforms differentiated into various levels. Each level has its own set of challenges. Remember as a spider-man you can throw web-shot bullets and crawl on the walls or roof, anywhere if it not obstructed. And even jump from one place to another using web shooter.
Play ' Spider-Man Rescue Mission' Online >>>
3.Wolverine Tokyo Fury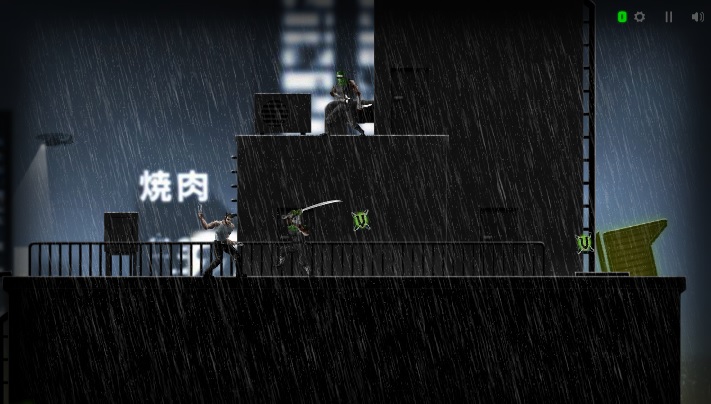 Wolverine Tokyo Fury is a quite interesting run and fight game featuring Wolverine in the gameplay against the enemies at rooftops. The overall graphics and tone of the game are quite cinematic and compelling to play. You control the wolverine who can kill enemies with his claw blades. Especially, if you are a fan of the Wolverine and you have watched the movie Wolverine where he was in Tokyo, you will relate more to the game. The adventures stay at the rooftops and roof building constructions in rain with all dark city skyline and all those gloomy neon light boards.
Play ' Wolverine Tokyo Fury' Online >>>
4.Black Panther: Jungle Pursuit
You control the superhero Black Panther where he silently or discreetly invades in the jungle arena of enemies. He is supposed to remain unexposed and hide in darkness. For that use, tactics to move around and eliminate the enemies or guards before their torchlight hits your body and they alarm others. You have to be quick as well as patient in the game which is quite like Black Panther.
Play 'Black Panther: Jungle Pursuit' Online >>>
5. Power Rangers Dino Charge Unleash the Power 2
Power Rangers has been a cult for teenagers and youth for a long time. Power Rangers become a quite popular comic character or cartoon character and the so this game which follows the adventures of Power ranger in various setups against the enemies. You can choose from different Power Rangers whether you like Yellow Ranger, Red Ranger, Black Ranger and other. You can hit your enemies with the power sword and even call Megazord at some particular junctions.