Batman is the among the most popular character of all time, contemporary and greatest superhero vigilante from the DC universe. So if you are a fan of Batman and fond of gaming then, here are some awesome Batman games available online for free to play. These Batman games are into different genres or sub-genres to enjoy.
1.Batman: Shadow Combat Game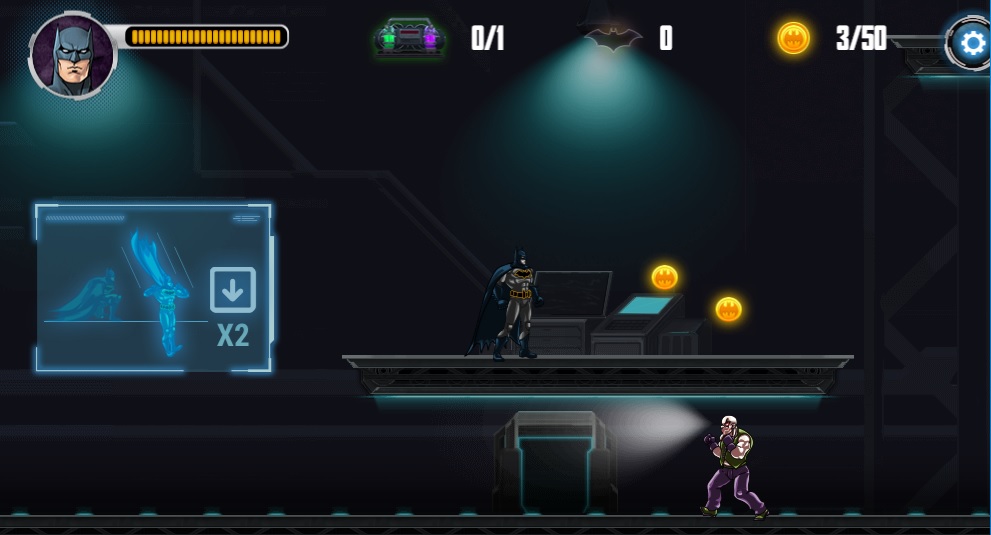 Batman: Shadow Combat is a well-designed high graphics online Batman game to enjoy for hours. What's interesting about this Batman game is the factor that how the shadow is your power or ally in the game. Batman invaded in an enemy zone where he supposes to hide and fight both. You control the batman who can hide in dark and then suddenly attack the enemies when getting close. It is one of the best batman adventure game as there are so many levels where the challenges will be more complicated.
Play ' Shadow Combat'  Online >>>
2.Batman Gotham City Rush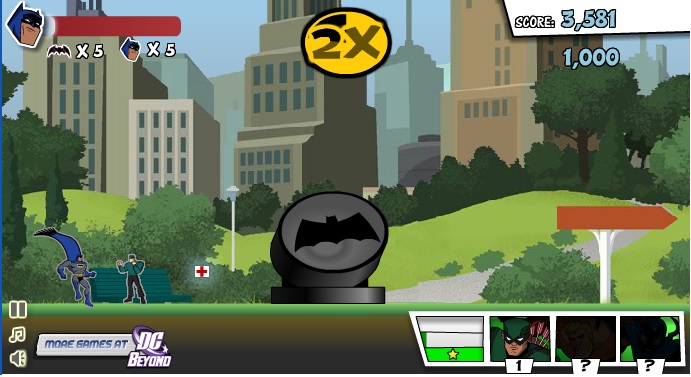 Batman Gotham City Rush is a platform run and fight game where you just go in a direction and keep hitting the enemies in your way. If you miss it, you will get a hit. You need to maintain your lives and power juice as well. The fun thing is, once in a while you can call two of your allies in the game for help but once for both. Keep taking health points to boost your energy again and maintain life until the end of the level.
Play ' Batman Gotham City Rush' Online >>>
3.Batman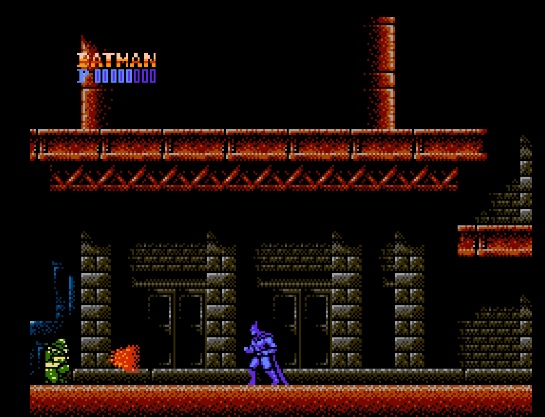 Batman NES game also is popularly known as Batman: The Video Game is a group of various Batman video games developed by Sunsoft for Nintendo. It was one of the most played games in the childhood as which kid can skip Batman or comic characters merging into video games. In the game, you obviously control Batman in one of those dark nights in the city Gotham up against enemies, machines and lot of comic-ish villains. It is more like run and beat'em up game where you kick-box those enemies in your way at this adventure. A lot of people have forgotten this game which used to be most played in people' childhood.
4.Batman the Cobblepot Caper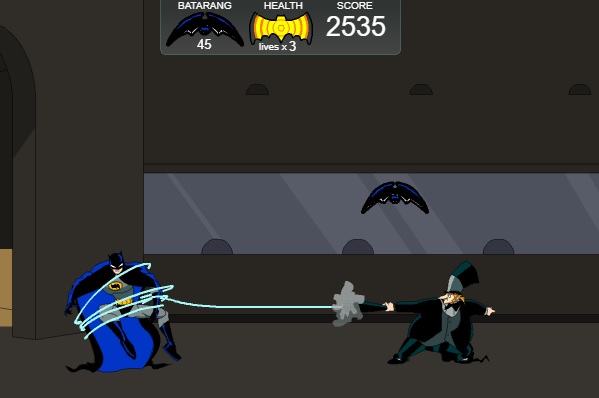 Batman the Cobblepot Caper is one of the different Batman games you will find online. Here you will be primarily up against the DC's infamous enemy and crime lord ' Oswald Cobblepot' also known as 'The Penguin'. He will have a caper to use against the batman. You need to attack him before you lost all your energy or power.
Play ' Batman the Cobblepot Caper' Online >>>
5.Batman Double Team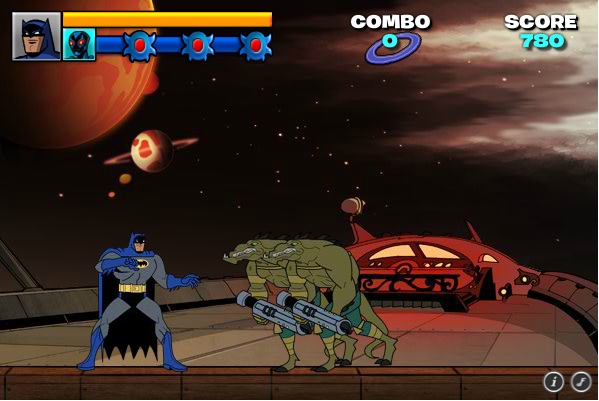 Batman Double Team is a game where you control Batman in a fight against these ugly looking alien enemies. It will beat 'em up game where they will be constantly coming to attack you from all sides. You can call your team for the help from the justice league.
Play ' Batman Double Team' Online >>>
6. Bat Hero: Immortal Legend Crime Fighter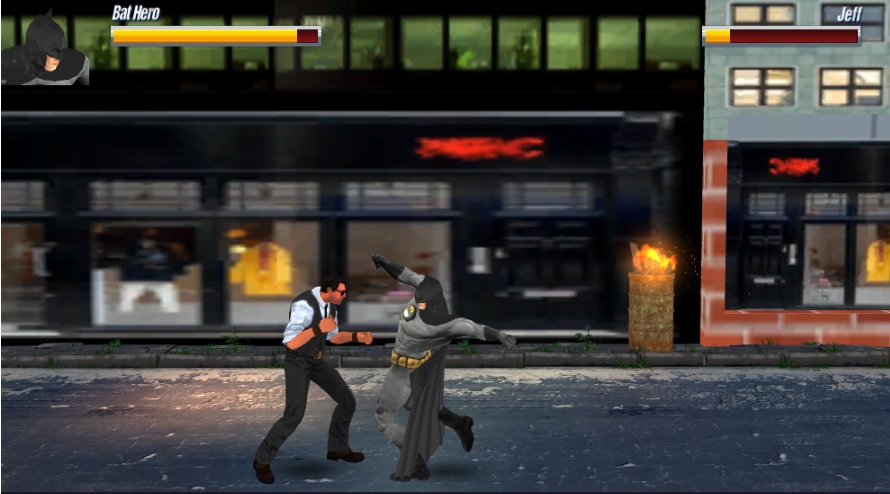 Bat Hero: Immortal Legend Crime Fighter is indeed among the best Batman game ever available online. It is the classic form platform fighting game or you can street fighting game. You can also consider it like Streetfighter or Abobo's big adventure where the protagonist is up against a lot of enemies against him on the street. You are supposed to fight them with kicks and punches. It is truly quite engaging and adventure-based fighting game with a lot of levels to enjoy.