Action, adventure, and arcade games have been always the most popular game genres but soon a lot of new game genres evolved, especially which are more challenging to your cognitive and intellectual skills. Along with puzzle games, strategy games were the genre which took the leap on a new era where games become more of brain-challenging and developing activity rather than just jumping and bashing the gaming buttons. Well, here are the 8-bit strategy games brought back online to play anytime.
1.Bomberman
Bomberman is a fun strategy game and its use to be favorites of many gamers. There are a lot of games based upon a similar strategy today but this classic 8-8bit strategy game has its own charm. Bomberman is stuck in a maze where a lot of balloons ( with faces) are moving around. To complete the maze, you need to drop the bomb in an effective area of balloon so it can be destroyed. There is a certain range of the explosion along with the particular time when it goes kaboom!  So, first, you need to place the bomb in a place predicting the balloon will be there at the time of the explosion. Second, you need to make sure you are not near the range of explosions. Also, make sure you do not go near to these balloons as well. It is challenging, fun and engaging.
2.SimulTanious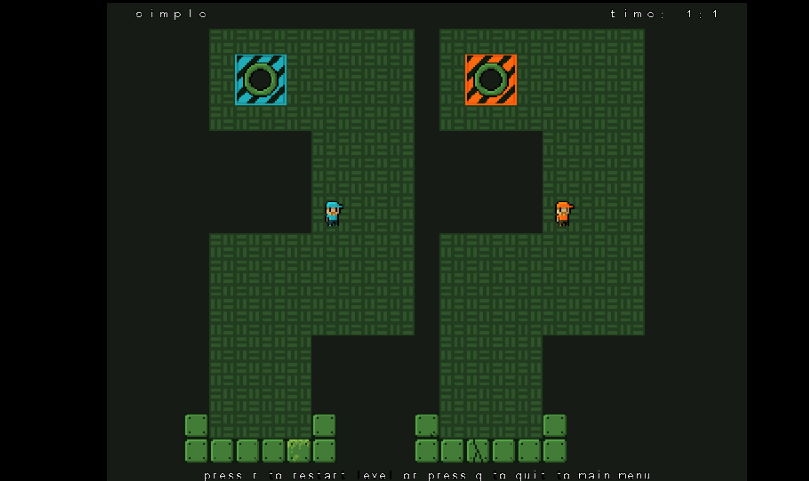 SimulTanious is one of those games which is played by most of the 8-bit gaming geeks. It wasn't as popular as space invaders or Mario but still quite different and unique strategy game to stand out in-between those mainstream video games. The game features two characters which were simultaneously controlled together as you if you move left, both move left or if you move right, both moves right. Both characters are in their two respective blocks in the different surface area so, if anyone steps out of the grass-green area, the game is over. That means you have to strategically take moves which reach both of them together to their destinations. It is highly challenging and especially getting more tricky levels after levels.
3.Frogger
Frogger is another popular classical 8-bit game which turns out to be strategy even at first it doesn't seem like that. The frog needs to cross the road with populated vehicles and then cross the river with logs and turtles. The single screen puzzle-kind game is strategic in nature. You need to be predictive and calculative about your moves. It requires patience and tests you every time. There is a lot of waiting and acting in this game, makes this ideal for this list.
4.Battleship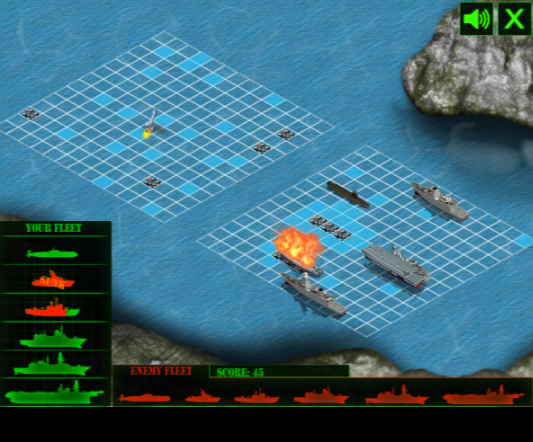 Everybody knows about this game! It is indeed among the most popular strategy games ever. It is all about the marine strike strategy. The game is played on the grid which makes it even more interesting and unique than ever. First, you get to hide your submarines and other lethal combat weapon-based ships in a certain area or boundaries which enemy (  computer) cannot see, so you also not able to see their positioning. You need to choose the spot on the grid to attack and fire missiles. Whosoever gets the maximum damage or all enemies' submarines or sea defense damaged wins the game. It is totally based upon your sense of prediction and marine attack strategy at the basics level.
5.Chess
The most popular strategy-based board game adapted to the computers and also become one of the most played video game or online game ever. With traditional chess, you need an opponent to play but with online or video games, the computer is your opponent. However, there are options of dual player as well. The gameplay of chess is obviously the same as the traditional one. Now you can play these games in 8-bit online.