There was a time when people use to download songs in the storage and then listen to it. It was also the time when people use to download everything including games, today online or streaming aspect presented an opportunity to use everything in the cloud or online database. This also promoted video streaming, audio streaming, cloud services, online services, and surely online gaming as well. There are plenty of websites out there with an astonishing and great database of online games in a wide range of categories and genres. If you also someone who like to play games online but often struggle with which website to choose or where to go. Here are some selected awesome websites, different from each other in various aspects or type of games where you can play games.
Miniclip
Miniclip is undoubtedly one of the premium online gaming websites which offer a wide array of online games in different categories such as Pool, Action, Puzzle, Android, Multiplayer and more. What also special about Miniclip is, they propose more than 70 categories which are uniquely curated in order to apprehend the gamers' mood, preferences, genre and more. Also, some lists or categories are originally created which is awesome to explore.
8bit
8 bit is simplistic and selective-based 8-bit classic gaming website yet fantastic to look for. Some games are ultra classical, popular and unforgettable such as Super Mario Bros, Donkey Kong, and Space Invaders. Then, there are other successful classic games which you might not have played or forgotten such as Abobo's Big Adventure, Labyrneath, and SimulTancious.
Retro Games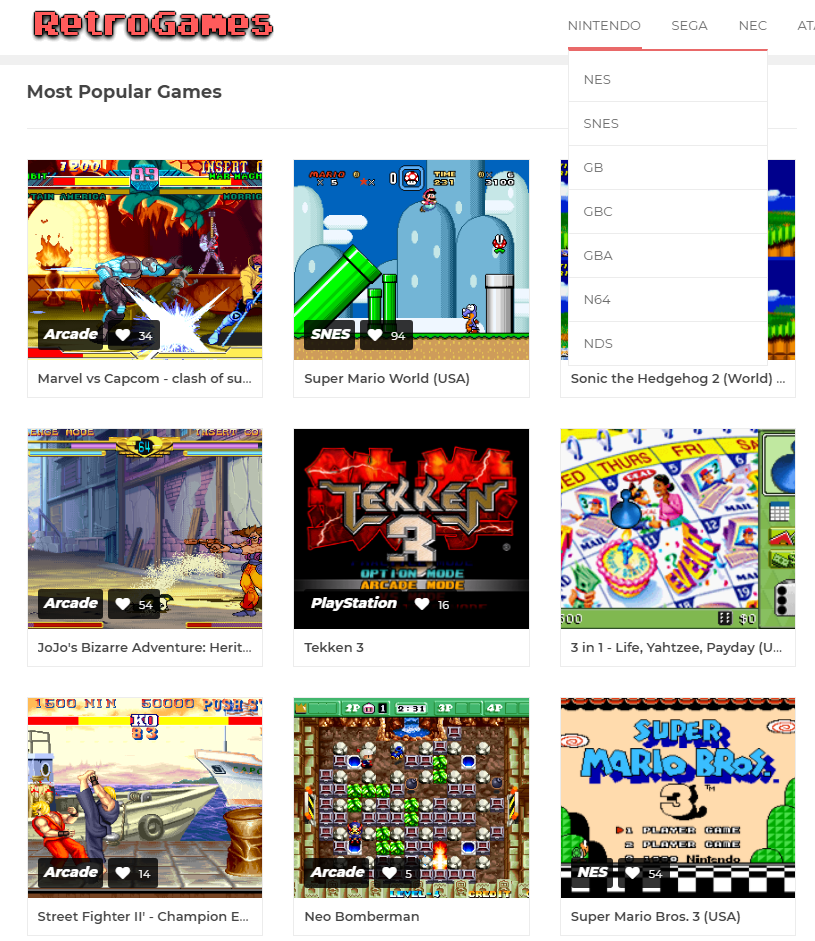 Retro Games are like 8-bit games, just with larger database and more categories over classical gaming era including Nintendo, NEC, SEGA, PLAYSTATION, ARCADE, ATARI and more. It is one of the unique online games websites to explore where you get this such wide variety of games on a different platform, developers, technology and quality. That's really their unique selling point as compared to others.
Go Adventure Games 
Go Adventure Games features a wide range of online games in different categories such as Action, Puzzles, Strategy and Challenge but focussed on Adventure games. They are not stuffed with hundreds of games but more selective and handful. All games are exciting, engaging and easy-going, that can be played anywhere and anytime. Don't miss the games such as Knights Diamonds, Room Escape, Gogi 2, Viking Escape and Exolon.
Kongregate
Kongregate is another top-level online gaming website with all kind of games around the world and time. They have an old classic as well as new Android-based games as well. With an immense database, the website is quite user-friendly in order to provide maximum exposure to multiple categories and instant games to play on one go. Browsing game on Kongregate is really easy as they categorized the huge database by almost all factors including genre, type, platform, interest etc.
Maze Cracker 
Maze Cracker is another simple but yet a great online gaming website for instant play without or with least advertisements to bother you. The games are unique and made into a collection which is hard to find at one place. Remember to play games like Gold Miner, Trouble Bubble, and Angry Aliens, they are truly fun and different than anything you played earlier.