If you think, you have played enough of the retro games, it is high time to rethink. Here are some of the finest collection of the 80s or 90s retro games which are fun and unique. You must have skipped these or too busy in the all too-much popular games. Also, if you had played enough of Mario, Sonic, Asteroids, Pacman, Street Fighter and other such games, this is your chance to explore a new and fresh side of the 80s and 90s game.
1.Comix Zone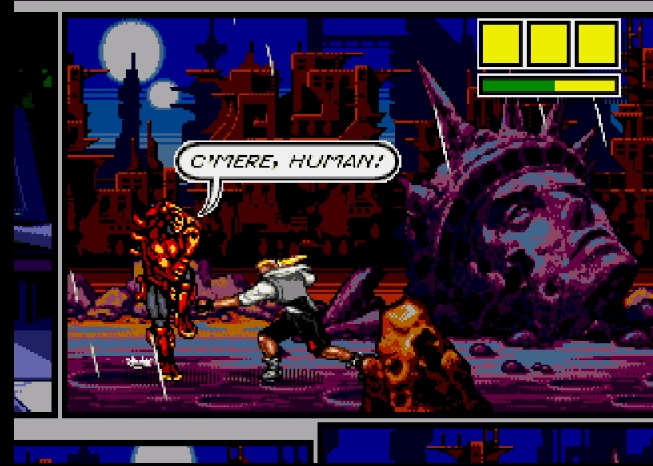 Comix Zone is really unique and ultimate fun video game which is now available to play. It didn't gain as much popularity as the other classics or popular cults among the gamers but still overlooked and underrated game. The concept itself is new and different altogether. The graphics or design of the game is quite like comics. It was like jumping from one page or picture box to another. Even feel like you are playing the game in the comics book. All the elements such as dialogue box, action sound words, and stuff are integrated beautifully in it.
2.Monster In My Pocket 
Monster In My Pocket is a game which is a dark horse game of the retro gaming culture. If you were quite into gaming in the 90s, you must know this or play. You are controlling a miniature devil version in the world of large, over-size stuff around you, like tables, shelves, and other stuff. It is like run and fight game with great adventure against this humongous world.
Play ' Monster in My Pocket' Online >>>
3.SimulTanious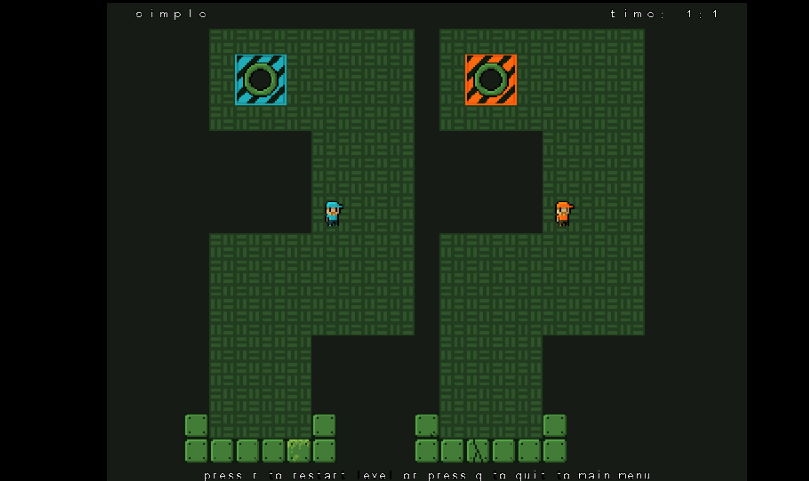 SimulTanious is one of those games which is played by most of the 8-bit gaming geeks. It wasn't as popular as space invaders or Mario but still quite different and unique strategy game to stand out in-between those mainstream video games. The game features two characters which were simultaneously controlled together as you if you move left, both move left or if you move right, both moves right. Both characters are in their two respective blocks in the different surface area so, if anyone steps out of the grass-green area, the game is over. That means you have to strategically take moves which reach both of them together to their destinations. It is highly challenging and especially getting more tricky levels after levels.
4.Bomberman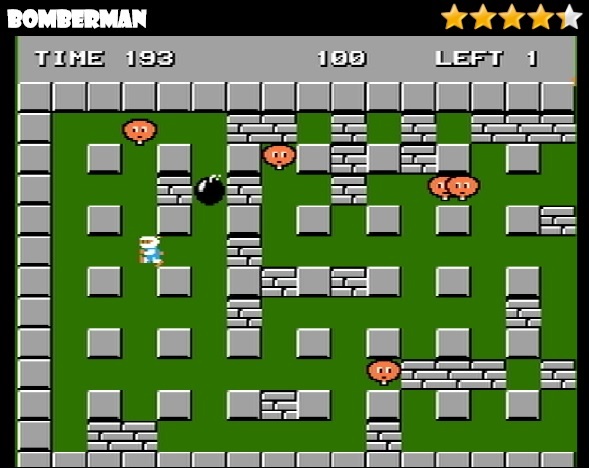 Bomberman is a fun strategy game and its use to be favorites of many gamers. There are a lot of games based upon a similar strategy today but this classic 8-8bit strategy game has its own charm. Bomberman is stuck in a maze where a lot of balloons ( with faces) are moving around. To complete the maze, you need to drop the bomb in an effective area of the balloon so it can be destroyed. There is a certain range of the explosion along with the particular time when it goes kaboom!  So, first, you need to place the bomb in a place predicting the balloon will be there at the time of the explosion. Second, you need to make sure you are not near the range of explosions. Also, make sure you do not go near to these balloons as well. It is challenging, fun and engaging.
5. Aladdin
Aladdin is one of those games with which gamers were most fond of, especially fans of Aladdin or the pop-culture or even the Disney fans. It becomes one of the most popular retro game at that which was based upon a movie or cartoon character.  The game was about the adventures of Aladdin doing parkour in streets and on the different Arabic buildings. You have to dodge and fight against the enemies and other obstacles and also take apples as many you can. It is still quite a unique and fun adventure platform game, again based on a popular Disney or pop-culture character.