There are lots of time when you just want to play something to pass your time. At that moment, you don't want to have something which has extremely hard gameplay or other hard instructions. For those players, there are different games introduced so they can play and have fun while doing that. Here is a list of those fun games that will not just let you have some great time but also you will not going to regret it either.
1.Frog Jumper 
The gameplay is easy but you have to pay attention while you play. the player will get five or seven frogs from whom you have to help to reach their home which is also known as frog homes.  Also, you have to keep frogs safe from different challenges as losing any life can decrease the chances and you can end up losing the game. With each game, you will get your game level going up and the challenges will start getting difficult.
Play ' Frog Jumper' Online >>>
2.Gogi 2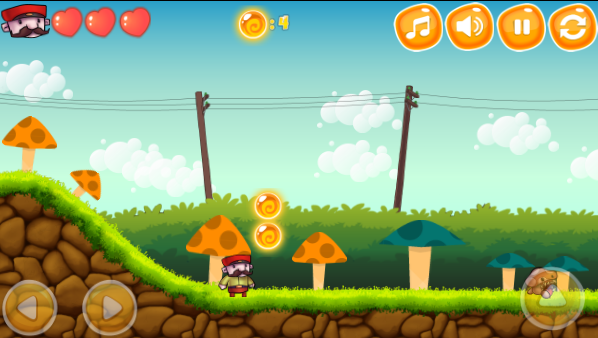 Gogi 2 is an interesting game where you have to collect all the coins and other important elements in order to get the door to unlock for the next level. However, while you do that, you also need to stay safe from enemies and other harmful things which can decrease your life. Along with that, you can also kill some enemies by jumping on them.
3.Green Man 
Greenman is strategically based but fun at the same time. Here you have to drop the ball into the pipe without letting it hit any other part. If the ball drops on land and fails to get into the pipe, then you will lose the game. The more you go further, the harder things will become. Also, there are various obstacles that will arise too. In those levels, you have to plan the ball in such a way so it can end up going inside the given pipe.
4.Angry Aliens
Well, it's similar to angry birds, however, if you want to have a variation you can try this one.  In Angry aliens, you have to shoot the aliens who are trying to harm your planet.  The game is the same as angry birds as here you have to aim the aliens to kill. Apart from that,  You also get a different type of hassles that you have to overcome in order to win the game.
Play ' Angry Aliens' Online >>>
5.Trouble Bubble 
Trouble Bubble is a quick pace game. The player has to shoot the bubbles or ball which will get divide every time. Also, the balls keep coming and bouncing back, and with the time the speed of balls also increases. However, when the size of the ball turns small, you can shoot it to get rid of it. Not just that, you also have to protect yourself as those balls can hit you which will let you lose your life in the game.  When you move to the next level, the ball can also increase its number too for example, in level one, you will get one ball to shoot whereas in next you will get two balls.
Play ' Trouble Bubble' Online >>>