Mario is a classic cult video game franchise with tons of sequels and spin-offs which is hard to get over with, even after the decades. The game is widely played and enjoyed around the world. Lot of such platform games are available around since the old times but lot of them get overshadowed with Mario. Well, if you have an urge to play such games, like Mario, here are some similar to that.
1.Donkey Kong Country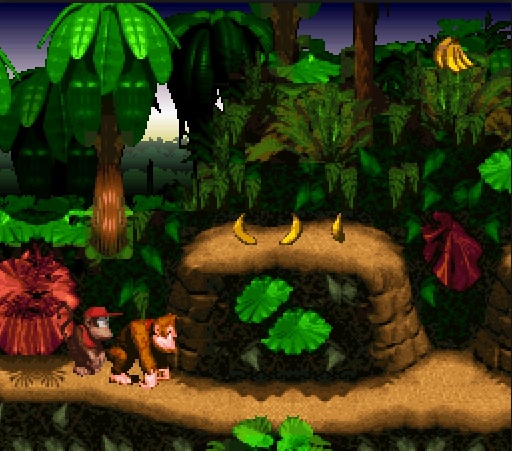 Donkey Kong Country is a very popular platform game released in 1994 developed and published by Rare and Nintendo respectively. The game feature Donkey Kong and his nephew Diddy Kong. Their objective being to find and recover their stolen banana hoard from King K.Rool. The game is really fun, especially when you can switch the places from Donkey Kong to Diddy Kong and vice-versa. You are supposed to collect bananas and knock out dragons and other enemies, hitting them by rolling towards them. The game is quite adventurous as Mario where different levels purposes various challenges and here you got two protagonists. If you liked Mario, this game definitely has the capacity to hold you on for a long time. And also not forget the fact that Mario has made his first appearance in the game ' Donkey Kong'.
Play  ' Donkey Kong Country' Online >>>
2. Gogi 2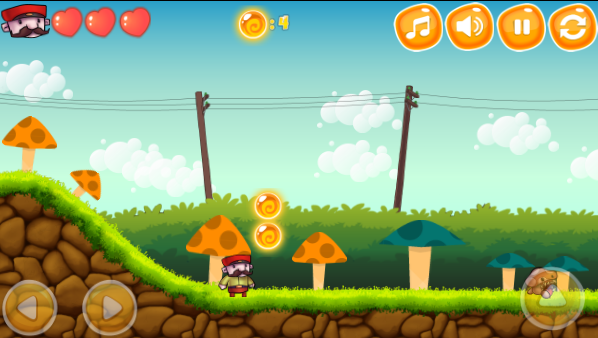 Gogi 2 is a fun adventure game where you see another adventure or quest of a mustache man just like the Mario. The graphics of the game is quite eye-pleasing and efficient to play for longer times. You will see a lot of mushrooms in the background and foreground as well. The Moustache man is supposed to collect all the yellow candies and avoid those mushroom monsters. Or you can jump on them to finish them, just like the Mario. Also look out for the deadly monster plants as well. What's interesting about the game is, you will find the spheres where you can jump and walk around the edges. It is quite fun to cheat the gravity and walk around the edges to collect the yellow candies and then jump again to another.
3.Super Tux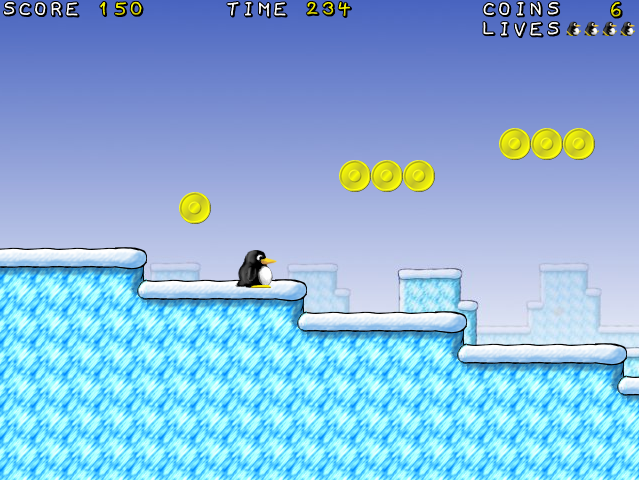 Super Tux is an open source and free 2D platform game which is said to be inspired from the Nintendo's Mario game franchise. Well, most parts are quite same, it's just the instead of Mario, you will find a  new character Tux who is apparently a penguin.  Tux is supposed to jump under the blocks to gain points and to get power-ups, again quite like Mario. There are different worlds as levels at the end of which you will find the boss to fight with.
Play ' Super Tux' Online as Google App / Download  >>>
4.MegaMan 2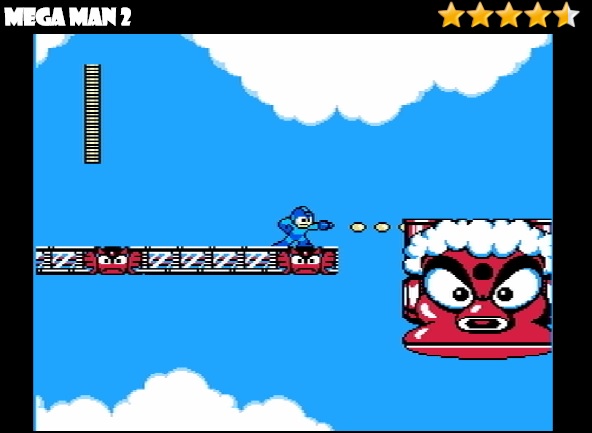 Mega Man 2 is an action-adventure 8-bit game from Nintendo, released in 1988. Mega Man 2 is the successor of successful game ' Mega Man' where the journey continues. It is considered to be one of the best-selling game at that time. The game features 8 different stages with their respective bosses such as Metal Man, Bubble Man, Crash Man, Quick Man, Flash Man, Wood Man, Heat Man, and Air Man. You can shoot tiny tornadoes to kill the enemies in order to reach to the bosses. Each and every stage has its own graphical adaptation to the plot which is great to see.
5.Adventure Island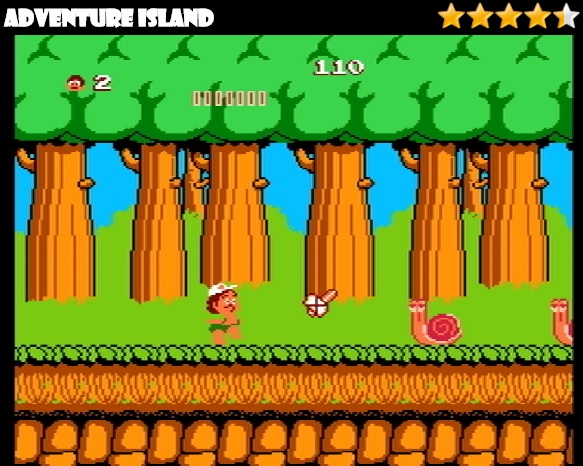 Nobody forgets this game if you are playing the Nintendo or classical 8-bit games in the 90s. After Mario, very few games, like only some collection of the games are at that level of adventure to play. Adventure Island was one of them which later came with different sequels. One can say the game was as fun as Mario but still has its own significance and identity. The side-scrolling platform game features Master Higgins, a very cute protagonist who is not supposed to touch the enemies rather throw axes on them. You can get the axes by breaking the eggs where you find different powers or stuff throughout the game.
Play 'Adventure Island' Online >>>
6.Labyrneath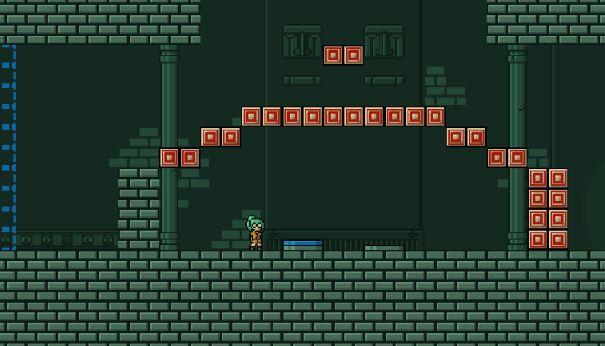 Labyrneath is another level of adventure platform game which requires some proportion of strategy and attention while playing it. It is way different than Mario or any other game. Here are no enemies just constructions which designed to test you. It is quite engaging and addictive where it gets tough to leave the game. Your protagonist here is a green-hair girl which is supposed to clear the strategic hurdles, traps and maze-like situations. It is a truly exciting game to play, must try.
7. Hungry Shark Evolution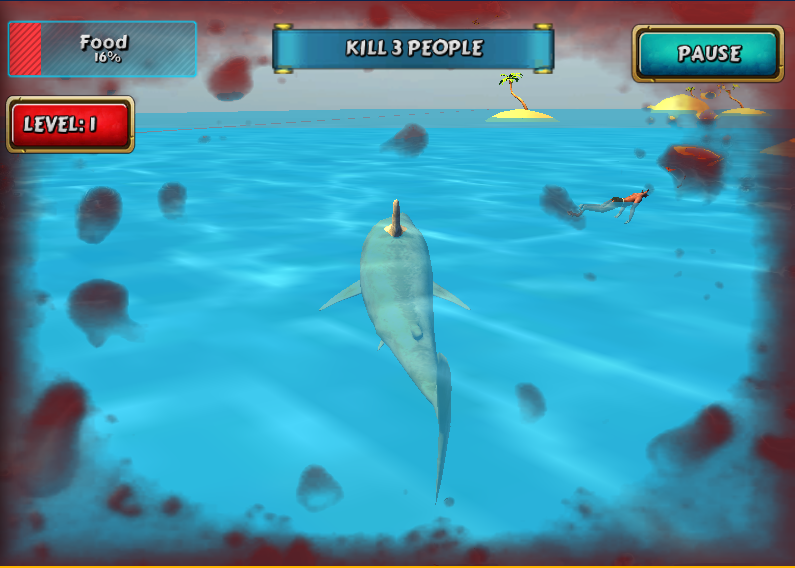 Hungry Shark Evolution is quite different than Mario but the very foundation of adventure in a platform zone is similar. Here you are a shark traveling in the water near a beach. Your objective is to find, attack and eat the humans swimming around at the shores of the beach and around.