There are some games disguise in its simplicity of design and so-called gameplay one-liner but when you play them, you just feel ' I never gonna win this'  or like ' This game is impossible'. Remember these lines spoken out loud in utter dissapoint even when you engage with those games too much. But you must admit, they are the most fun to play. And then, by the time you learn it or beat it, there is so much fun and relief in that. Here are some games which will remind you of that category. These look simple but so much tricky to get through. Try it yourself!
1.Flies Killer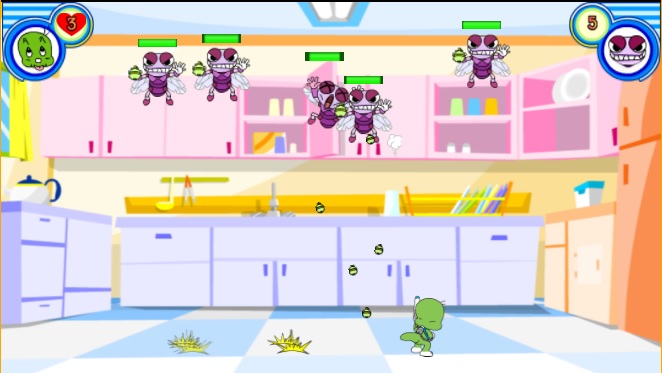 Flies Killer looks quite simple but it is one of the trickiest games to play. It is about shooting a certain number of flies hovering over you dropping poops balls at you constantly. You are supposed to save yourself and kill them with you white throw ball cannon. Flies become so irresistible to kill that before them, you die with losing all your five lives in the game on every time poop ball hits you. The frequency and intensity of poop balls coming at you to all directions become so difficult to not come in contact with any of their poop shots. And again you have to kill them too. It is quite frustrating but once you crack it, it becomes quite a fun but remembers,  still not easy.
2.Wothan Escape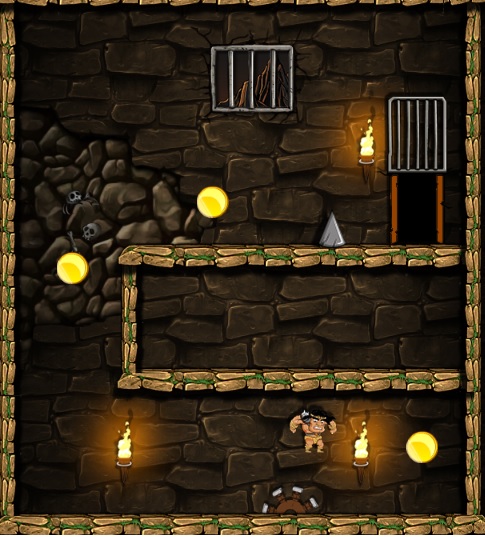 Wothan Escape about this barbarian giant warrior who is trying to escape from these ancient maze prisons. There are spinning spike-wheels and spike placed in various corners and places which might kill Wothan. It becomes tricky because you need to maintain a series of mouse clicks to make him bounce and jump, again jump wall to wall and reach to the door.
3.Exolon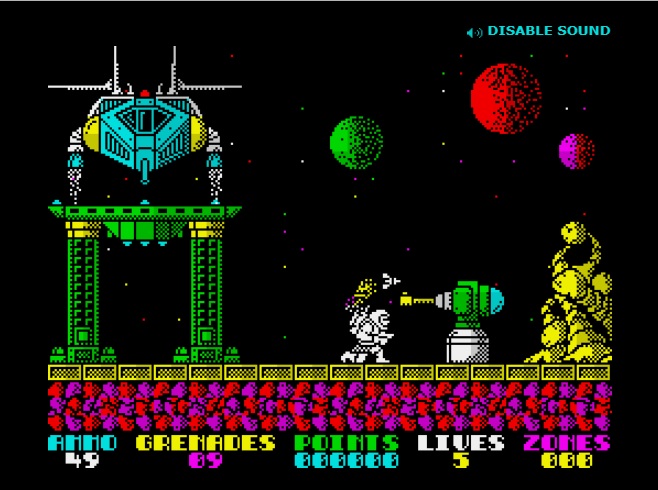 Exolon is a popular well-known 8-bit classic run-and-gun game which is now available to play. You will be controlling this futuristic soldier traveling through flick-screen levels of the game. The game is also bit strategic in nature as you have to dodge and wait for the right time to shoot. Also, choose when to use grenades as you have a limited number of ammo also. Then, the colorful bubbles coming at you become difficult to hit and tricky to cross that level.
4.Viking Escape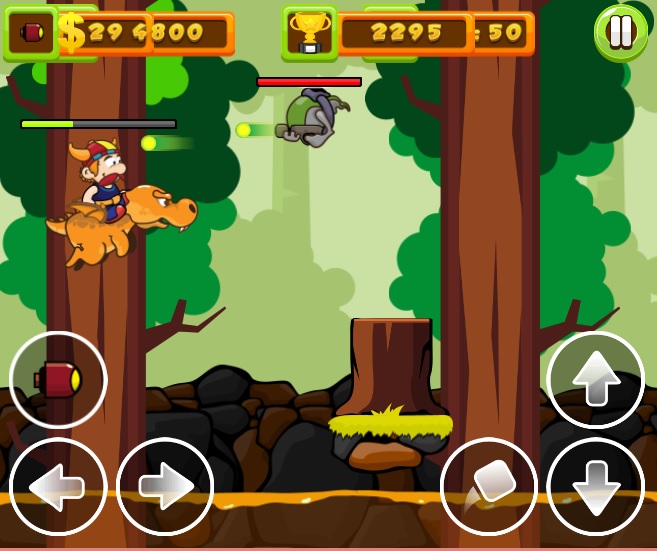 Viking Escape is the game about what its name suggests, a Viking on the dragon is going through this mysterious and unpredictable jungle. You will be controlling the Viking trying to escape from the forest where a lot of creatures like goblins, giants and flying enemies are against him and throwing fires and attacking him. Despite having a different range of bullets along with the dragon fire, it becomes so challenging to survive your life juice. The game is auto side-scrolling so you only control the movement in the frame as where the frame itself moving. It is so tricky to shoot your enemies before they come in contact with you.
5.Robbers in Town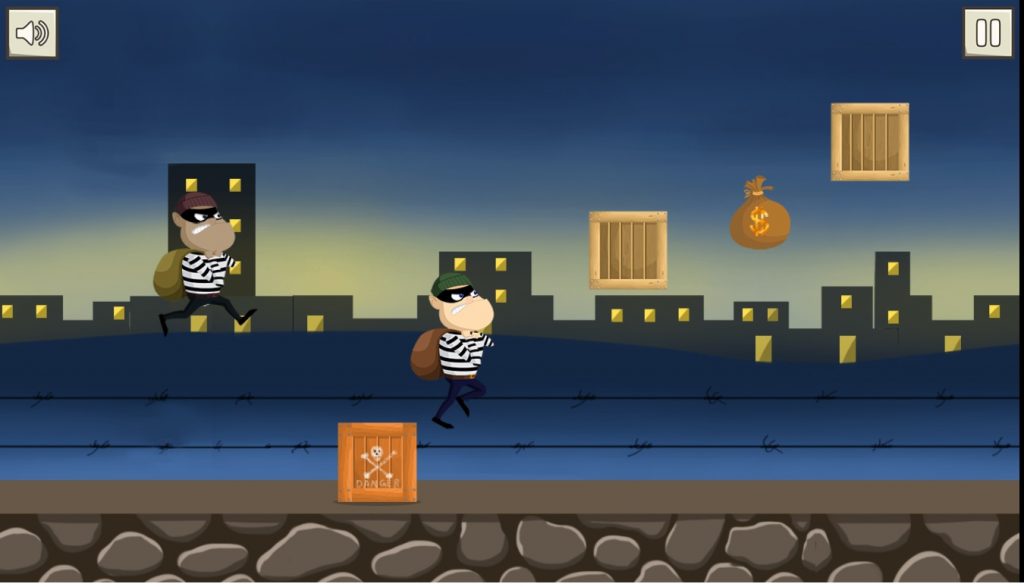 Robbers in Town is a fun game and challenges your mind to control dual player at one time where two separate keys are denoted for their movements. Tow robbers are running after robbing the bank and trying to escape on the rooftops. You suppose to make necessary jumps when required in order to make them reach successfully to their destination. The problem is, it becomes so tricky and confusing to control two protagonists in the game simultaneously. You have to train your brain to understand the pattern, speed, and jump.