You may find some game truly puzzling, complicated and hooked upon so much that you feel an urge to crack it, otherwise you won't rest. Here are some great challenging online games that won't let you rest. These games are hard to play, tough to crack on certain points and quite unique in their own way. See which one hooks you the most or for the longer days.
1.Room Escape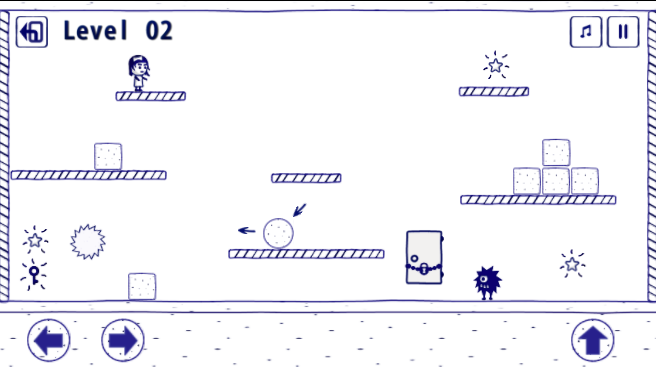 Room Escape is all about this guy trying to escape the room with a monster. Just the fact if you come anywhere near the monster, it will eat you up. If you do not stay at certain safe-zone, you will be eaten up, anything you try to do but come in his path, you will be eaten up. It is so tough to act instantly and run to the door after getting key from the monster's proximity zone. You have to understand the pattern of his movement, the range and act upon a strategy to exit the room, once you get the key.
2.Goto Dot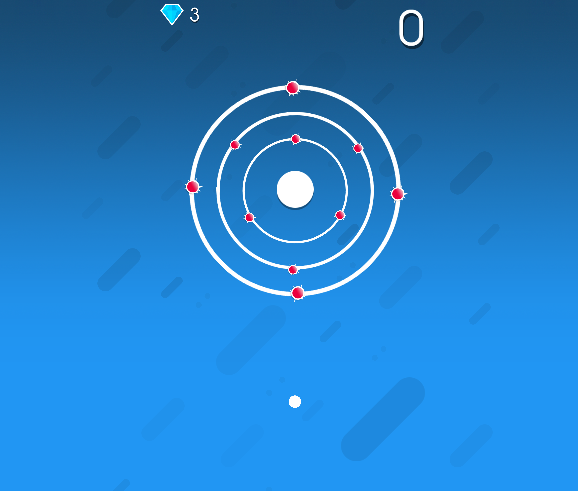 Goto Dot is a weird looking game which convinces you it is nothing but some easily-designed game and might be easy to play as well. It is certainly not the case but the opposite. There are various circular rings on which red dots are rotating. You control a white dot which is needed to cross all the rings towards the center but without coming in contact with those revolving red dots on the path. The game is so much fun but can be frustrating if you cannot get it for hours.
3.Dangerous Escape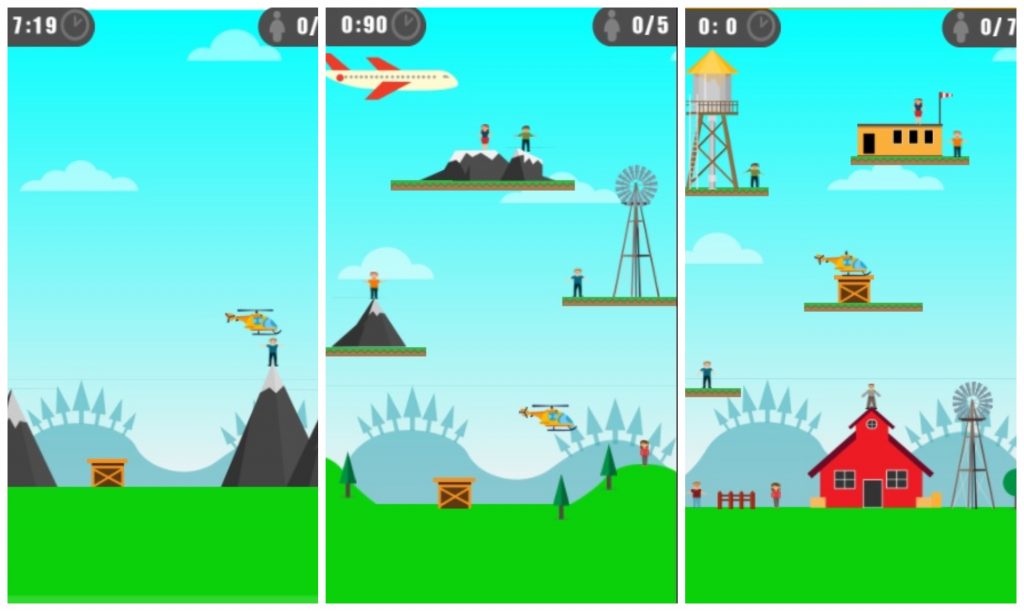 Dangerous Escape is a very strategic game which required you to be patient and precise at the same time. If you think jumping on the keyboards will win you the game then, this might come as a bummer to you. The game is about a helicopter in various situations or says levels suppose to protect the survivors by picking them up. These people are placed in strategic locations where it becomes tricky for a helicopter to reach because the helicopter is not supposed to hit or come in contact with anything except the people and its own wooden base where it lands or fly-off. You are actually using the LEFT and RIGHT key to manage the movements of the helicopter and need to pick them up. It is too much challenging to go for.
4.Tank Arena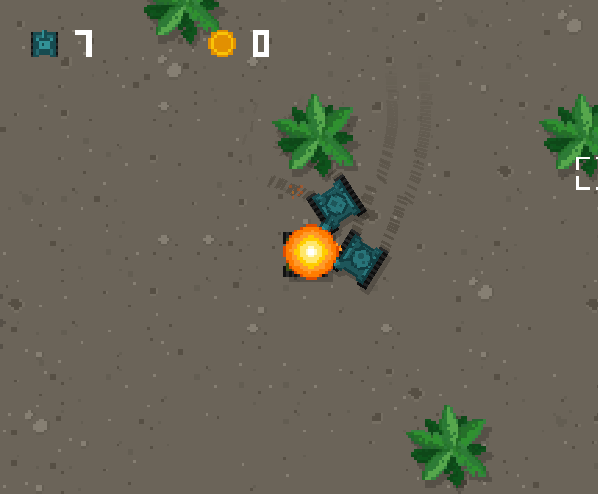 Tank Arena seems to be based pretty much on the classic tank battle shooting game 'BattleCity' and kind of it is. The graphics are better with this game for sure. You control a tank which is open to exploring new territories but the moment you enjoy moving here and there, you get surrounded by other enemy tanks and bombarded with shots. You go ' boom' once you get the hit too many times. It takes so much to survive these crossfires.
5.Battleship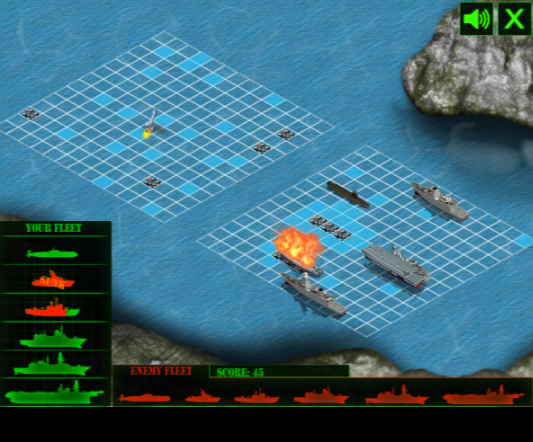 Battleship is purely strategic games which is a classic and played on the grid. A lot of people are already thrown by that but it is a really cool game. Once you start playing it, you will know how much challenging it is to find the right spot or to predict the enemy's location, so you can throw missiles in the sea. The whole battle sea concept here is played out which is still unexplored but truly a challenge here.