You know there are a lot of action games, fighting games out there to play since the classic era till today. But there are only few fighting games due to which your keyboard has to suffer. Remember those Tekken or street fighter games where you almost try to break joysticks. Well, those games can be played even today, online. Here are some extreme retro fighting game where you get quite aggressive to your keyboards. Just make sure you don't break it or use some spare one.
Tekken Series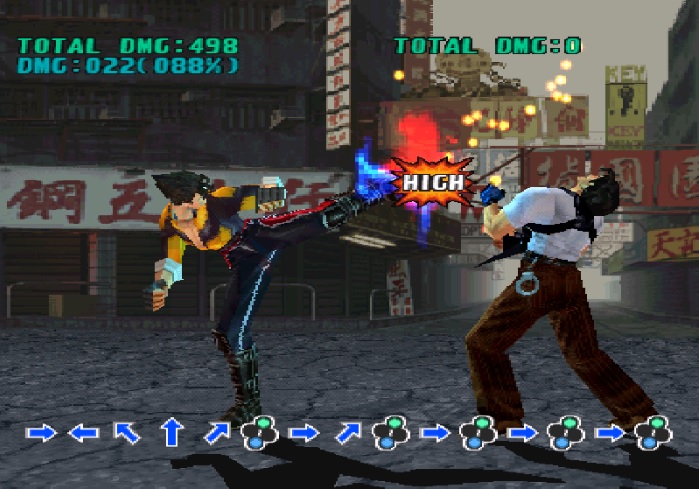 Tekken is probably the most widely reach out fighting game franchise ever. It just got the kind of hike which no game ever got except those top-notch classics such as Mario, Space Invaders, Contra and all. It was developed by Namco, later Namco Entertainment. The original game released in 1994 and apparently it was the first fighting game to use 3D animation in it. There were a lot of sequels, spin-offs and regional versions of it to play. Among the most popular sequels were Tekken 3 and Tekken 7 apart from the original one. It started as arcade games and later consumed on the all kind of gaming technology available on the planet including PC as well.
Street Fighter Series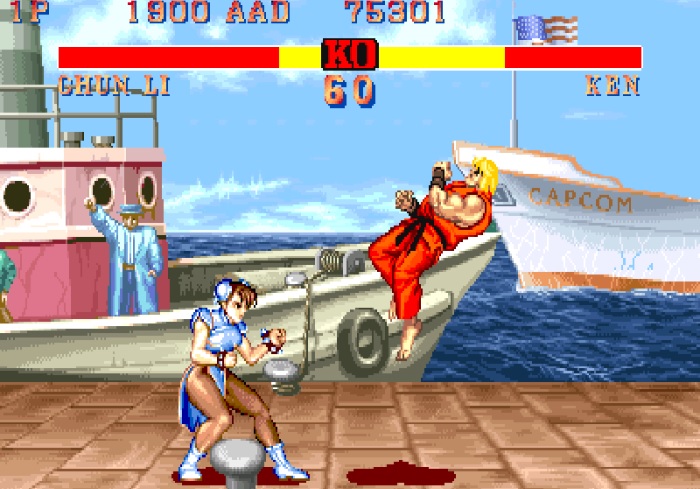 This game is a particular favorite for most of the gamers at that time and years after the era. The game was followed by a further 5 more successful series along with a lot of spin-offs, versions, and sequels. Everybody has a memory playing this game in the game parlors or with friends. It is a full-combat style one-to-one fighting game which is now available online as well. The first Streetfighter was released in 1987 and second in 1991. Even they had the last release in 2016 but classic and old ones are the best. New fighters have been introduced in the game as well. Every fighter supposed to have certain moves, specialty, and form of martial arts.
Play Street Fighter 2 Online >>>
Double Dragon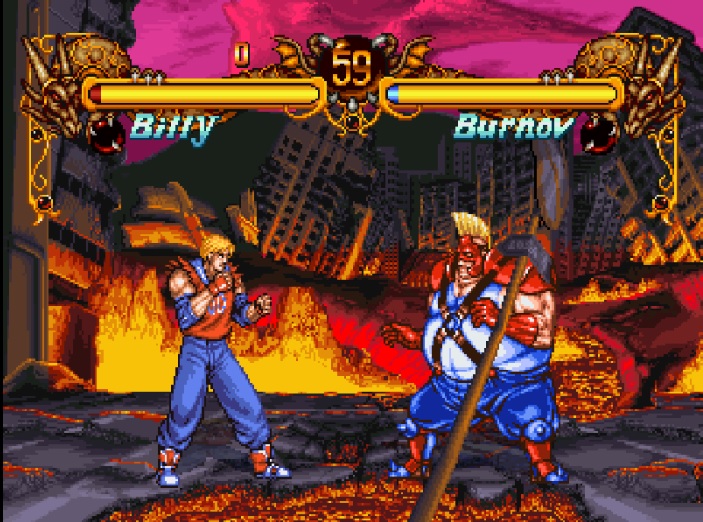 Double Dragon is one of the iconic fighting games which shares the popularity with Tekken or Stree Fighter franchise. It is one of the most popular beat 'em up video games released as arcade games in 1987. The game is both available in fighting adventure format and the one-to-one fights, in both cases, it doesn't let you blink your eye. It features two martial arts stars leading the game or fight as Billy Lee and Jimmy Lee. It can be played multiplayer, especially with your best friend or any other companion. You can play various versions of Double Dragon online, there are fighting adventure version, arcade version and much more.
Play ' Double Dragon Neo-Geo' Online >>>   |    Double Dragon >>>
Super Smash Bros. Series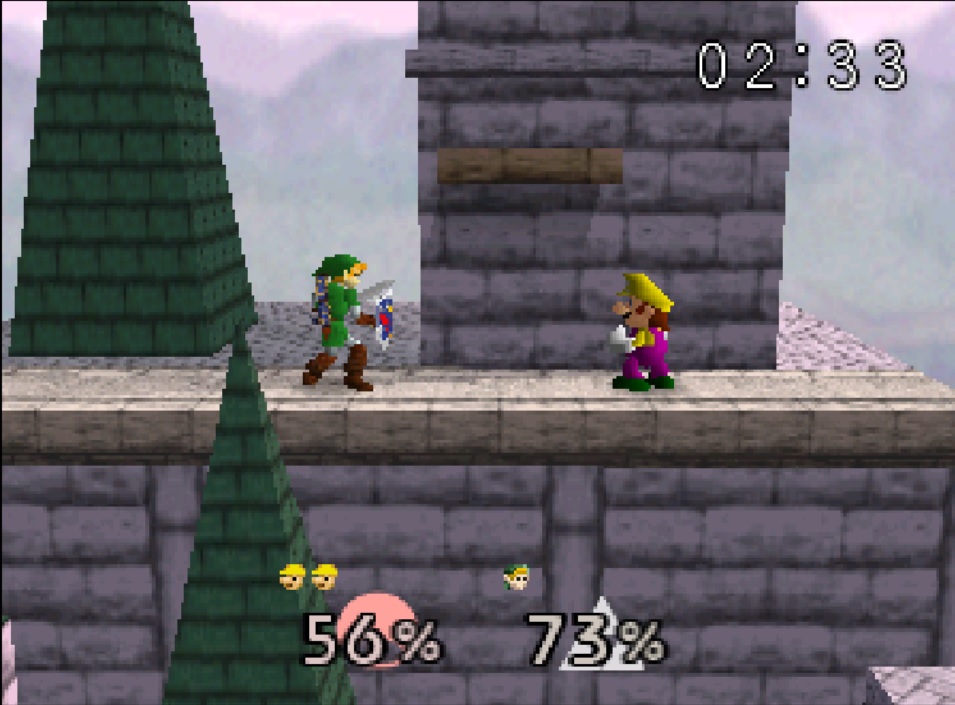 Super Smash Bros. Series is one of the most popular classic fighting game which includes Mario and other some great characters at one place. It is a crossover fighting game originally released in 1999 for the Nintendo 64. If you are really a follower of Nintendo games which surely you will be, they assimilated all their characters such as Mario, Yoshi, Pokemon, Star Fox, Zelda, Kirby and many more into just one fighting game. Instead of the simple fighting ring or something, you get these great locations or height-oriented structures, a bit space to move and fight actually which is great. Every Nintendo character has certain abilities, powers, moves, weapons and so which so cool to explore. There are so much to this game to explore and have fun with, not just fighting.
Play ' Super Smash Bros. ' Online >>>
WWF -Wrestlemania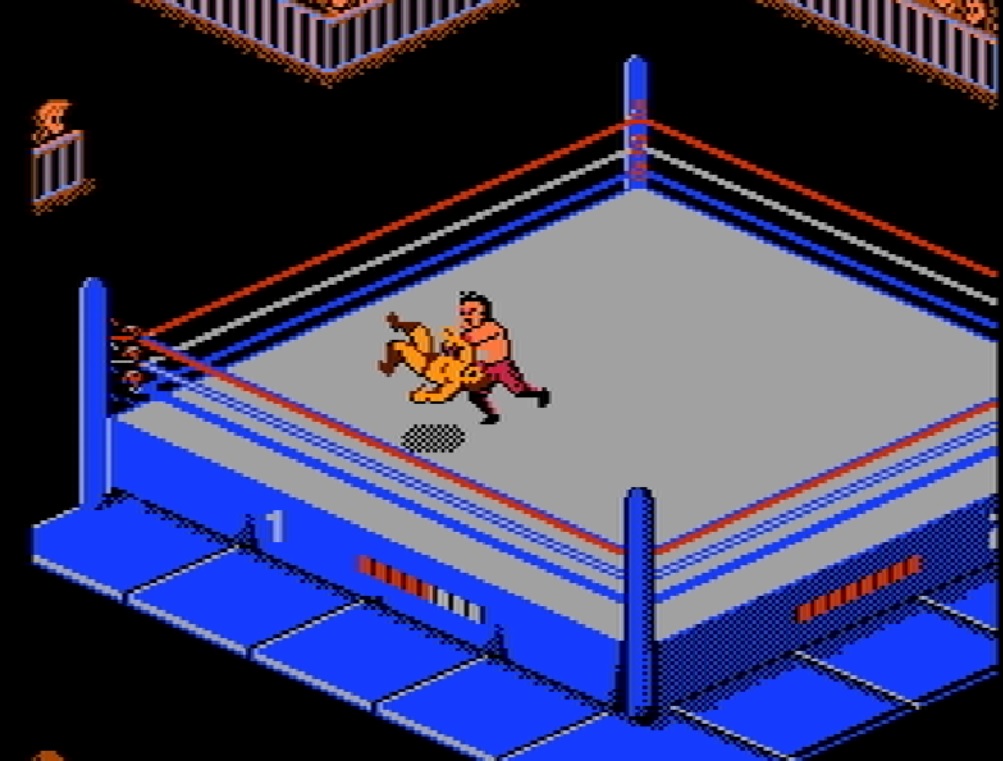 WWF- Wrestlemania series is basically an arcade game about professional wrestling, so everything in these games are inspired from the real-life rules and all, sometimes even characters, moves, rules and other things as well. There are a lot of challenges, sequels, spin-offs and version out there of the game. The same game developed to much larger scale with advanced graphics, motion-captured characters and so much more fun. Here are the two versions you can play it originally.
Play ' WWF- Wrestlemania' Online >>> |  Play ' WWF -Wrestlemania Challenge'