Stick games are always cool and tempting, the minimalist design games usually have a tendency to impress more as you are not distracted by anything else except the very gameplay of the stick game or any other minimalist design games online. If you are also the fan of stickman games whether it is an adventure, shooting or action, here are these 5 stickman games which you cannot skip.
Stickman
Stickman is an action-adventure combat fighting game where 'stickman' character is in this city against all these other stickgoons. A war is going on in this 2D world and without any heavy graphics, the game stands out truly. You need to fight against the constant flow of other stick enemies coming at you. You can use A and D walk left and right whereas W to make him jump. With keys such as J, K, and L, you can attack, kick and pick or throw the weapon around. The game is quite engaging and you get a lot of weapons to use which is pretty much exciting to look forward. It is one of the best stick-based beat'em up the game.
Territory War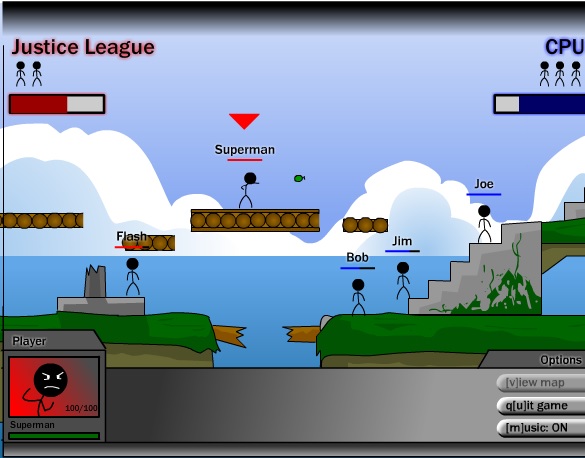 Territory War is quite a unique kind of game wherein its campaign mode, you are controlling a team with three or more stick men and you can name your gang as well. You are up against your rival enemy gang at the same place. They also have three or a certain number of stick men in their team. You need to choose the move for the men who get it turn to act and then you can go at the side rival team, shoot them, throw a grenade or kick them out. And both teams get one by one chance to make a move, whosoever cause maximum damage will win the turf. You can also take up single challenges to practice your moves as well.
Play ' Territory War' Online >>>
Sniper Assasin 4 
Sniper Assasin, despite lacking advance and ultimate graphics, the game is one of the finest and exciting sniper assassin game. The game truly tests your 'assassin' or 'sniper' quality. Here you find a really engaging and entertaining backstory of the sniper where Mr.J killed his wife and he is in quest targetting all the crimes under the enemy. You will be put in various conditions whether it is bank heist, maiming someone, killing the kidnappers, strategic shootout and lot more.
Stick Squad 4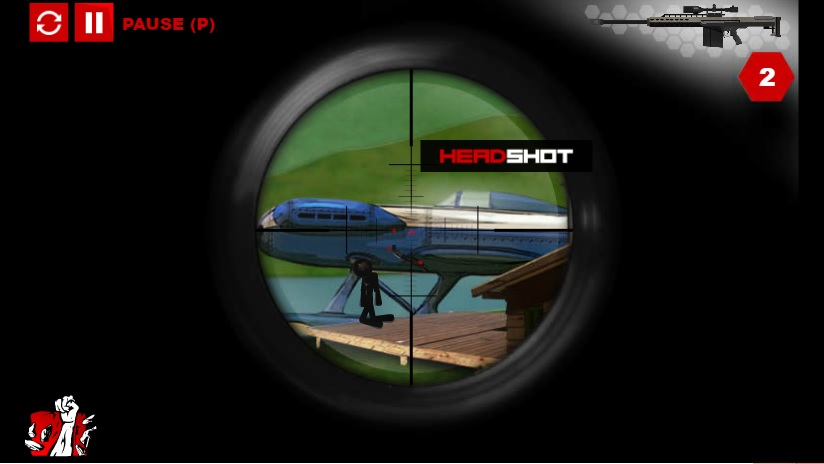 Stick Squad 4 is quite like Sniper Assasin 4 but way more cooler and less strategy, more of a take-out guy just like in movies. Stick Squad assign you multiple mission in this simulation game where you experience taking a headshot. Despite being a stick game, the graphics are comparatively great. It actually makes sure, the guys are stickman but the surrounding feel authentic. The fun thing is you will be seen some flying bullet action trail shot hitting his head once in a while just you see in action Hollywood movies. It is so cool to see that and unlikely as well. If you are looking for shoot em' up or aim n shoot game along with a game which has stickman, this is it.
Play ' Stick Squad 4' Online >>>
Stickman Fighter Epic Battle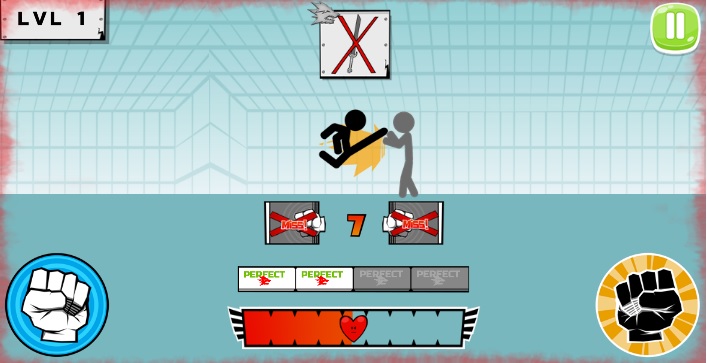 If you want to see some really cool combat moves and fighting skill, nothing better than stickman fighter epic battle where you get to kick and box, do flip jumps and all type of moves to the enemies coming at you. Not just that, you also will get a variety of weapons but it takes time to get that. You will be fixed in the position at the starting stages and beat people up when coming near to you.