Angry birds are no doubt one of the most played games which gain huge popularity over the years. Not just it attracted the gamers but also the game was later on adapted in movies, products,  as well as animations. Nowadays, the game also developed into series and other sequels. After the popularity of Angry Birds, more slingshot casual puzzle games got popular and other puzzle-oriented games as well. Here are some of them which you can play online
You Can Start By Playing Angry Birds,  Here >>>
Angry Aliens
The game is inspired by the original angry birds, however, with a little bit different as here you get aliens instead of birds. But basically, it's quite well adapting with similar touch. Also, the overall representation is much excitement that will let you enjoy the game. The gameplay is also simple, here you have to do the stretching of the slingshot. Aim your shot to the enemy's trajectory so the aliens can be eliminated. However, you also get the option where you can choose the level you want to play.
Cut The Rope 2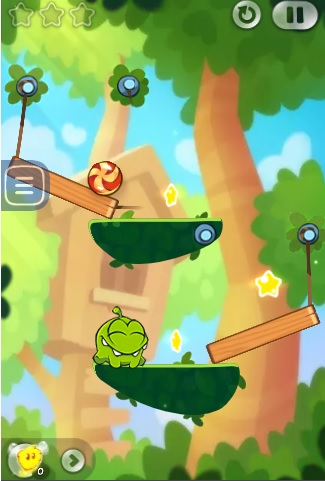 Well, Cut the rope 2 is released after the huge success of the first installments of the video game series.  However, the game is not the same as the angry birds but you get the same like strategy planned game background.  Here, you have to feed the cute little green monster the candies which are tied with the help of a rope. Not just that, you have to cut the rope along with collected the coins so you can earn points and also fed the monster too.  However, the whole you play, make sure that the candies directly fall in the mouth of a monster.
Angry Finches
Perfect for those who loved the angry birds, as here you get the similar game but in the place of birds you get the flinches. Rest is the same so you can play it if you are getting bored with the original angry birds game.  Not just Angry flinches have cute animation but the targetting is much fun, and you will enjoy the game for sure. Along with that, the game is also good for you if you want to explore the shooting, action,  practicing the target, and puzzle solving at the same time.
Siege Hero
Siege Hero comes with little bit differences and also a new concept. You don't have to hit the birds or anything else, but you get the stones and the wall which have very complex boxed structure. You have to hit the boxes, making sure that you do most of the damage when you hit the boxes.  However the games get harder as you start crossing the levels, the game is interesting, challenging and extremely fun to play.
Angry Fish
One of the unique adaption of angry birds, where you have to shoot the chickens. Well, the game is underwater, and you get angry fishes instead of birds. Along with the graphics, the game also stands out when it comes to challenges and other unique abilities.  It's interesting and new too.