Retro Games are always a gem, isn't it? There is still a wide range of retro games that are relevant, engaging and entertaining today. You must agree it is nostalgic too, most of these games, after all, take you back to your childhood. 8-bit games are fun all the time and here are some which you will love and still online to grab on.
1.  Sonic Ultimate 
In 2009, Sonic Ultimate Genisis collection features the collection of sonic video game compilation developed for Xbox 360 and PlayStation 3. Most of the games in that compilations are available online to play. Sonic Ultimate primary version which was the ideal and most popular version from this stream in the early 90s is available online as well.  Sonic, the ultra-speed character running to the adventure is most played the 8-bit game in that classic gaming era.
Play Sonic Ultimate Online >>>
2.PacMan
Pac-Man is that one classic 8-bit game which you have seen all the time through ages. Everybody loves it as it seems fun and easy to play. But still, it is quite challenging and tricky to play. There has been a lot of tips and tricks shared and consumed by the Pacman fans. It is still that one game which you will find everywhere around. The Pac-man needs to eat all the points distributed into the maze, saving from the ghosts wandering around. Once you take the while big dot, you will be immune to the ghost and vulnerable to you h
3. RBI Baseball 
There was a time when gamers didn't have FIFA or  WWE like today and RBI Baseball has become the most popular sports video game. It has ruled for decades with the sequels such as R.B.I Baseball 2, R.B.I Baseball 3, Super R.B.I Baseball and many more. The game was later made for various platform ranging from Playstation models to Android. But still, the 8-bit version has great nostalgia within and here you can revive your old memories with the online game.
4.Abobo's Big Adventure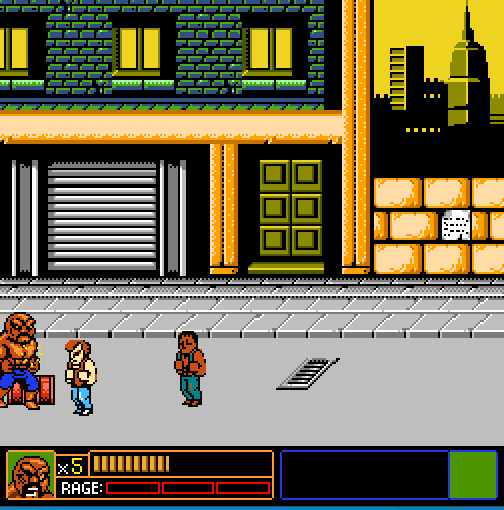 Abobo's Big Adventure is a popular 8-bit freeware parody browser game which is basically inspired by the classical Double Dragon Franchise featuring boss character Abobo. You can say it was one of the popular releases from Nintendo Entertainment System. The basic narrative of the game is about the boss character Abobo who starts his adventure to save his son.
Play Abobo's Big Adventure Online >>>
5. Contra
Needless to say how Contra was stapled video game among the young players for decades and especially in that vintage gaming era. It was again one of those most popular multiplayer game which is ideally played with your friends or siblings. It was the classic big-gun side-screen scroller game where your friend always takes away the dropped guns. Remember?