Probably the best alternative of the game Mario, Adventure Island Game Series got the serial success with every sequel of this side-scrolling game. At first, you might have found some kind of similarity or inspiration of Mario in this game, later you realize it is somehow better and new, at best or at least a great alternative for Mario.  Adventure Island game is produced by Hudson Soft released in Japan and later in North America with Nintendo Entertainment System. You might be going for a nostalgic ride because adventure island uses to be a really addictive 8-bit game in the 90s era. Here we are revisiting the game, understanding what was really cool about it. Also, sharing the platform for playing such classic games online as well.
Concept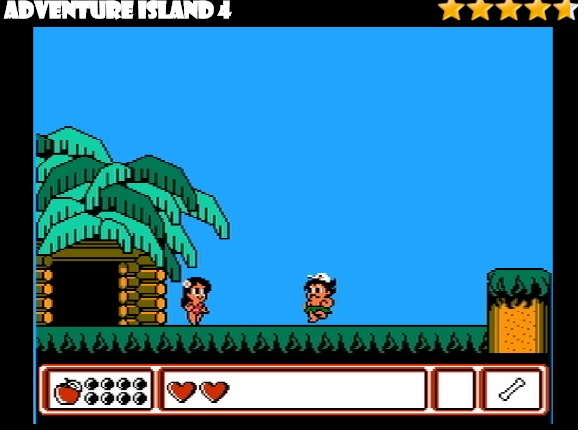 The game features the protagonist named ' Master Higgins', a young man who came to this adventure on an island after he came to know that Princess Tina was kidnapped by Evil Witch Doctor. To rescue her, Master Higgins suppose to pass all 32 levels or stages. The eight worlds called ' areas' divided into four stages or rounds. When a player ( Master Higgins) rescue the girl, wins the game.
Gameplay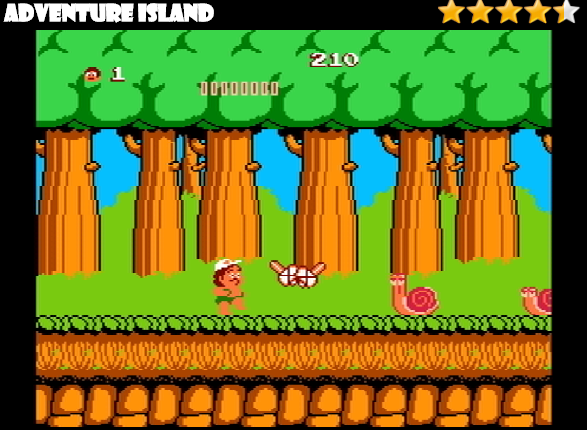 The basic Gameplay is almost similar for all the sequels and levels of Adventure Islands. Master Higgins loses his life every time he touches any of his enemies whether it is the snake, snails, crows and even fire. He can also die if fall in the pit. He also needs to maintain his health gauge which can slowly deplete due to various reasons, most common is the getting fall by stones, if not jumped over. He also required to take all the fruits hovering above. The eggs have various tools and rewards to use against the enemy and win the game such as ax, skates, dragon and all. After the fourth round, at the end of every level, there will be some form of Evil Witch Doctor confronting Master Higgins.
What to Really Love About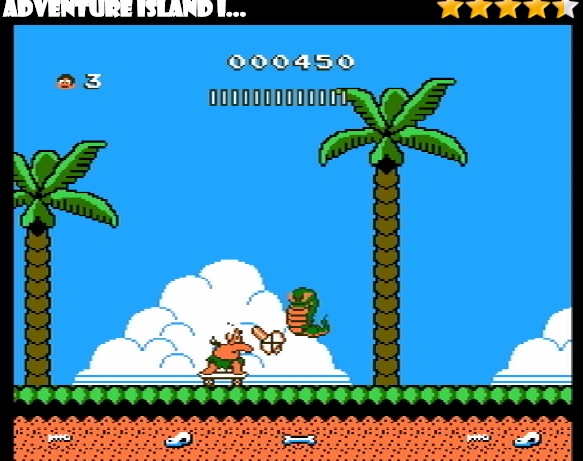 Very few adventures really stick with the gamer for a long time, it's not just numbers of levels or challenging but the constant development of hurdles throughout the levels. It needed to be entertaining and exciting, also intrigue gamers about what will be the next? That's the whole point of adventure games, to explore new levels, find new challenges, new powers, enemies, mazes, complex exits and much more. Adventure Island game series were well-developed and stretched in multi-levels and areas, then each sequel has a bit of uniqueness and fresh motive without losing its significance or identity. The gameplay is pretty much same, so gamers didn't actually have to learn anything new, except the challenges, backdrops, enemies, and alliances. It's really cool and that makes it relevant and contemporary for all the ages, hence still now.
Where to Play ' Adventure Island Games' Online
Not much portal presents the efficient, easy and least-advertisement bothering online game playing experience such as Go Adventure Games or Go Action Games. Some websites claim to run the 8-bit games but they are either faulty, slow or unable to load. Here are links where you can play these addictive adventure island games, all sequels at one place.
Play  Adventure Island  |  Adventure Island II   | Adventure Island III  | Adventure Island IV  Online >>>