Adventure games are one of the most popular video game genres and more of that, it is more staple kind of genre, everybody follows and loves it. After all, you need a great engaging video game where you can explore new challenges, obstacles, new powers or villains. This all is possible in adventure games itself. Some are quite addictive whereas only a few are there which was totally addictive to gamers and you just can't stop playing it. It takes off your mind from anything. Here are some of those games and where you can play those games online.
Castlevania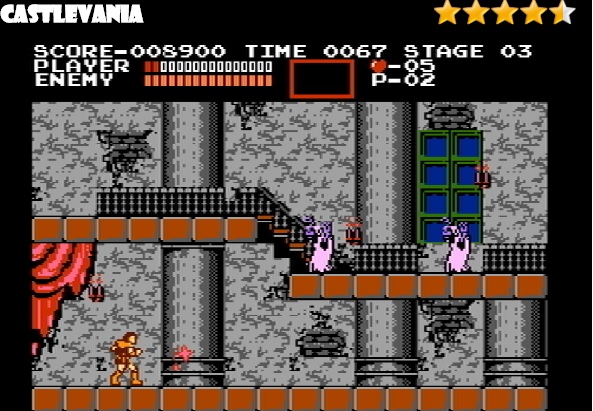 Castlevania is actually an action-adventure game where you control Simon Belmont with hunter entered in the Castlevania in order to defeat the Count Dracula, the ultimate vampire antagonist of the game. The game is one of the most popular games of the 80s and later followed in 90s as well. It is the first game in the Konami game series which later succeeded by more popular games such as Castlevania II: Simon's Quest and Castlevania III: Dracula's Curse. The action-adventure platform game is divided into 18 stages, categorized as six blocks. You will have to reach to the main antagonist in between you will fight to ghosts, demons and other paranormal creatures.
Play ' Castlevania' Online >>>
Knight's Diamond
Knight's Diamond is an online adventure game, quite simplistic but well-designed and developed, easy to play. It is highly engaging and graphics are attracting to go for a play. You will see the protagonist as a tiny warrior with a little sword fighting again tiny skull-head enemies. You are supposed to collect all the golden coins, chop the boxes to find more hidden points and get to the next level. First two levels seem easy but it soon becomes quite challenging and more fun.
Play ' Knight's Diamond Online >>>
Adventure Island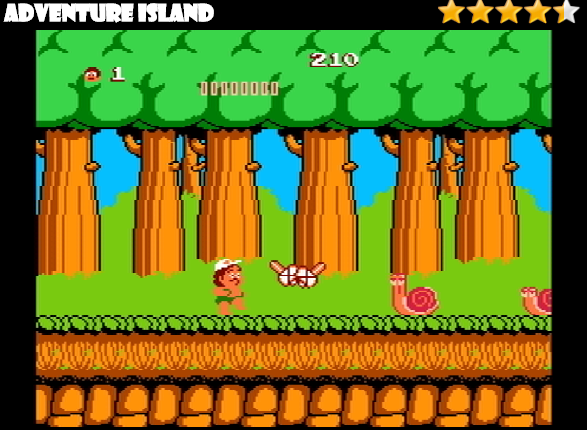 Adventure Island is a true 8-bit classic adventure video game which gives you nostalgic ride to your earlier gaming days. It has apparently four sequels to play where it is one of the most successful and addictive games of all time. Master Higgins, the protagonist loses his life every time he touches any of his enemies whether it is the snake, snails, crows and even fire. He can also die if fall in the pit. He also needs to maintain his health gauge which can slowly deplete due to various reasons, most common is the getting fall by stones, if not jumped over. He also required to take all the fruits hovering above. The eggs have various tools and rewards to use against the enemy and win the game such as ax, skates, dragon and all. After the fourth round, at the end of every level, there will be some form of Evil Witch Doctor confronting Master Higgins.
Play ' Adventure Island' Online >>>
Labyrneath 
Labyrneath is a very different and unique kind of online adventure game where your protagonist will be confronted with challenging, maze-like or puzzle-like situations to cross over. There are different kind of traps and strategic hurdles to pass if you want to reach another level. The game is well-designed and fast to play, so that makes it more addictive. Every level comes with its own set or theme of obstacles and construction-based hurdles and challenges. It is beautifully designed. The more you play it, the more you will appreciate it.
Alex Kidd in the Miracle World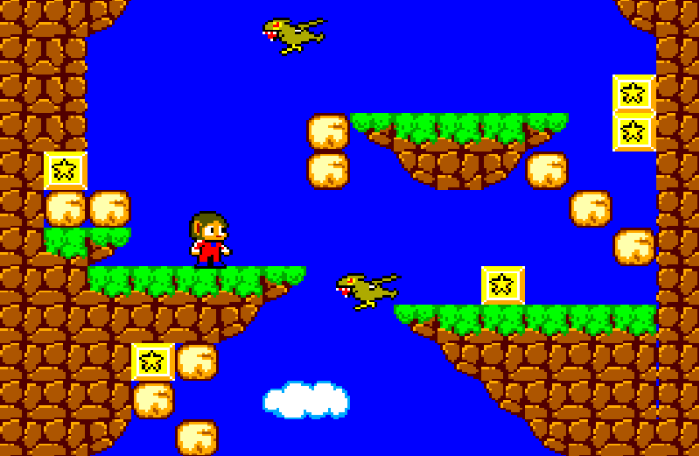 Alex Kidd in the Miracle World is a real adventure crazy game as it features all kind of adventure possible for the protagonist in the different levels. The smart thing with the game is, every time you start the game or push ' start', there is a preview of different levels and each time you will see something new.  Sometimes, the 'Alex' is riding on a bike, sometimes he is under the water, sometimes he is some flying robot-like vehicle and what not! The basic gameplay is Alex to explore the surroundings, avoid contact with any lurking dragons and ghosts and take as many money bags he can. Money bags are hidden in boxes which needed to be punched to be discovered. Every level is different and ' adventure'-based challenges which hook you for the next level.
Play ' Alex Kidd in the Miracle World' Online >>>