Aim and Shoot Games are the subset of the shooting games genre or shoot'em up games, it is more like target practices where least of the shooting but most of the targetting is required. It is more of strategic and practices oriented rather than heavy shooting or constant fires. If you want to get control on aim and shoot with your mouse, you need to get hold of these highly engaging aim and shooting games to learn. It will make you better overall in all kind of shooting games.
1.Army Force Strike- 3D Shooting 
Army Force Strike is unlike Commando 3 or Metal Slug as it is a first-person 3D shooting game where you are in a stranded island, sometimes the desert and in other situations as well. It is a real-time game where you can join the campaigns or groups to fight against or fight for. Almost give you the feel of counter strike or call of duty. You can either sign in and have a history in the game or log in as a guest as well. The game is in 3D which makes it even more realistic and convincing. Makes you more panic, not to be get killed instead of getting good shots.
Play ' Army Force Strike' Online >>>
2.Stickman Archer 2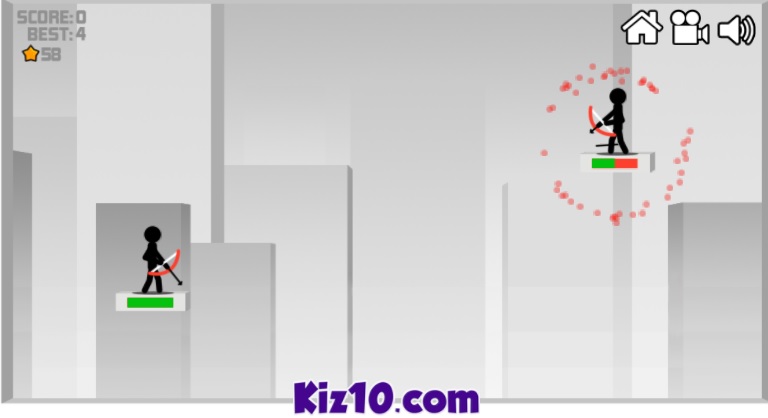 Stickman Archer 2 is a pure aim and shoot game but not with guns apparently but with bow and arrow which makes it even more interesting than ever. There are two archers placed opposite on different platforms constantly aiming and shooting each other. Whoever gets the clean shot or headshot will win the stage. Headshots are the best way to make it happen in just one go if you can manage to pull that off.
Play ' Stickman Archer 2' Online >>>
3.Dead City 
Dead City is one of the finest zombie shooting game which takes place in a dead city and in the dark alley. To survive the night, you have to constantly shoot on the zombies before they reach you. There are also dog zombies in-between which attack you, so also mind that. It is better to spot them at the very beginning of the alley when they appear in the dark. Also, don't forget to reload your gun as you have to click on the reload icon which might obstruct you.
4.Sniper Assasin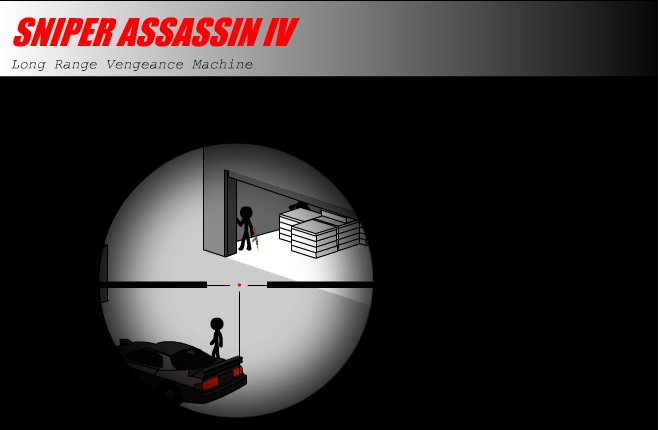 Sniper Assasin, despite lacking advance and ultimate graphics, the game is one of the finest and exciting sniper assassin game. The game truly tests your 'assassin' or 'sniper' quality. Here you find a really engaging and entertaining backstory of the sniper where Mr.J killed his wife and he is in quest targetting all the crimes under the enemy. You will be put in various conditions whether it is bank heist, maiming someone, killing the kidnappers, strategic shootout and lot more.
Play ' Sniper Assasin 4' Online >>>
5.Subway Clash 3D: Shooting Game
Subway Clash 3D is extremely well-designed and high-value graphics game where you can join various campaigns against and with other gamers. You will know by their color energy bars on their top whether the player is in your team or not. The game is played in different areas or surrounding which seems to be quite realistic. Subway Clash 3D is in a way more realistic 3D than Army Force Strike. Army Force Strike still looks a bit of struggling with it's 3D overall.
Play ' Subway Clash 3D: Shooting Game' Online >>> 
6.Stick Squad 4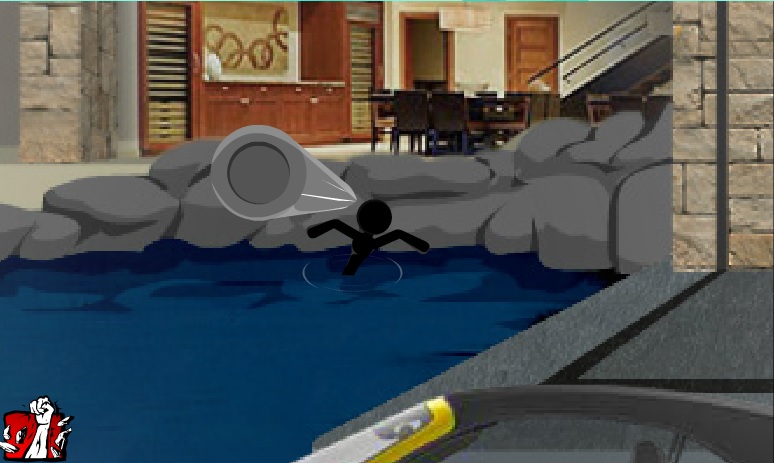 Stick Squad 4 is quite like Sniper Assasin 4 but way more cooler and less strategy, more of a take-out guy just like in movies. Stick Squad assign you multiple mission in this simulation game where you experience taking a headshot. Despite being a stick game, the graphics are comparatively great. It actually makes sure, the guys are stickman but the surrounding feel authentic. The fun thing is you will be seen some flying bullet action trail shot hitting his head once in a while just you see in action Hollywood movies. It is so cool to see that and unlikely as well. If you are looking for shoot em' up or aim n shoot game along with a game which has stickman, this is it.
Play ' Stick Squad 4' Online >>>
7.Duck Hunt 
Duck Hunt has been released in 1984 where it was indeed the very first light gun shooter video game developed by none other than Nintendo. Remember those NES Zapper and CRT monitor combinations back in a day where one player or two players use to shoot on the ducks flying in CRT monitor display. It was based on the Laser Clay Shooting System, one of the very least seen gaming concept at that time. Well, if you miss that, its time to play it online. You can even use gaming consoles to go for this as well.