Motorbike games or motorbike racing games are so much played around but with bicycle games, it gets more interesting as you just not have to ride but to balance accordingly in different setups or challenges. These cycling or riding games are ultimate fun and even make you forget about those speeding motorbikes. Feel the real heat riding on a bicycle in mountainous range, or in racing against other cycles and even in disastrous challenges that may bleed you in the game.
1.Short Ride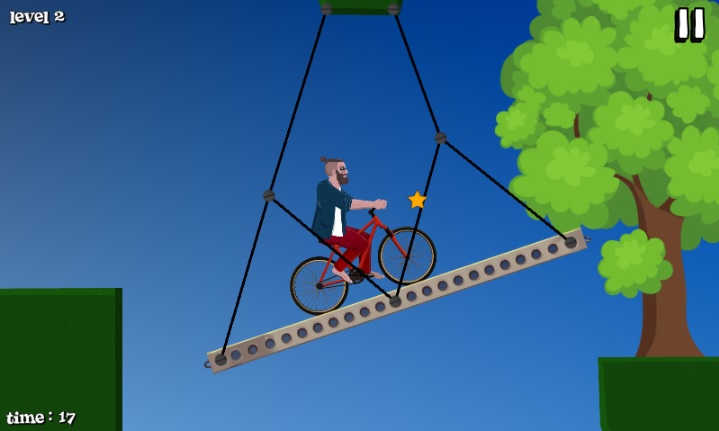 Short Ride is kind of gore and deadly adventure cycling game where you control this cycling man on this adventure full of life-endangering challenges. You will get the cycle just like the beginning with the option to ride or even not as well.  The short ride is a really challenging game as you will find various obstacles in your way along with deadly trap that will bleed you, like a lot. Well, the game is not appropriate for small kids can be fun for teenage though.
2.Pro BMX Tricks: Stunt Bike Game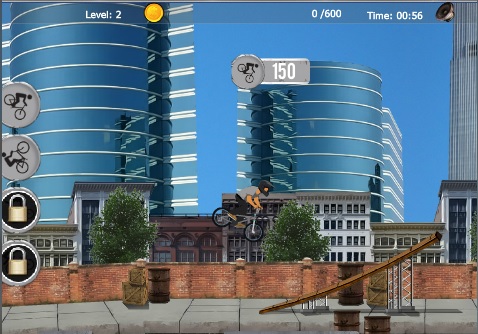 Bicycle Pro Stunts and Tricks are always fun to do, especially in the virtual world when you cannot do in real life. Pro BMX Tricks: Stunt Bike Game features you as Bicycle rider going through various loops, slides, elevations, and places. Every time you do some stunt in the air, you will win some scores. You are also supposed to not fall off from the bicycle.
Play ' Pro BMX Tricks: Stunt Bike Game' Online >>>
3.Madmen Racing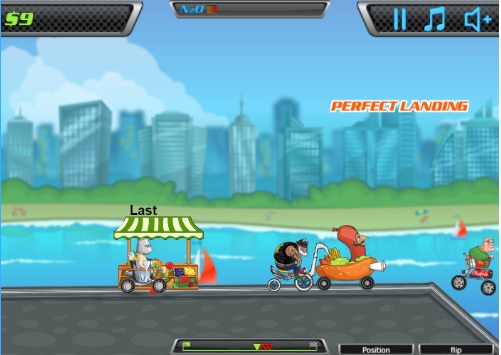 Madmen Racing is a fun racing game which features not exactly or entirely the cycles or bicycles bu the carts or other forms of non-motor vehicles. You are supposed to race against these other characters with their respective vehicles which also include cycles, cart-cycle, and others. If you earn enough money in the game, you can also buy other vehicles in the game to win the race. There are a lot of loops, sliders, elevated structures and other challenges there to test your riding skills and also to perform stunt in-between whether it is a backflip and frontflip.
Play ' Madmen Racing' Online >>>
4. Cyclomaniacs 2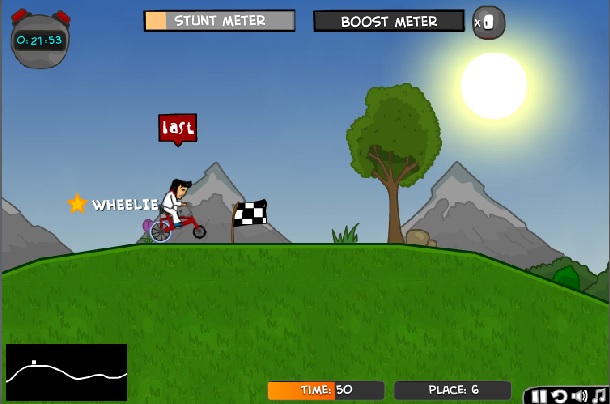 Cyclomaniacs 2 is a fun bicycle-ride game where you suppose to race against the time on the green hill with lots of slopes and slides. It is basically also the racing game where you are supposed to win the game before the other does. The more stunt you pull out in-between this journey, more score you get. In a certain time, you have to reach the finishing point before getting hurt badly enough to be dead in the game. The game is a great blend of racing as well as bicycle stunt games.
Play ' Cyclomaniacs 2' Online >>>
5. Stickman Downhill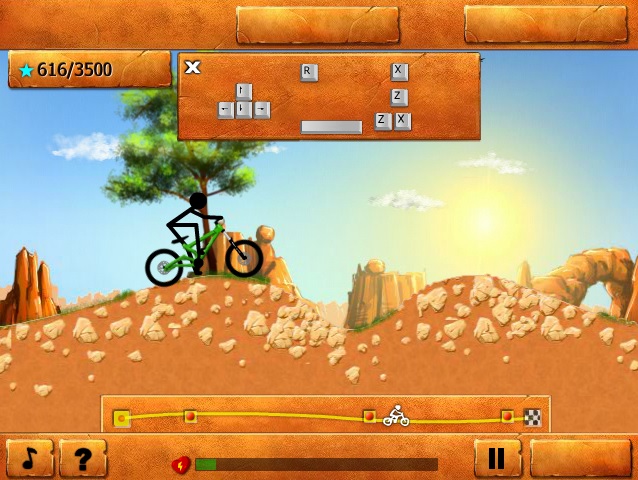 You can start by saying that Stickman Downhill is pure cycle riding game where you are supposed to reach at the finishing line through different laps marked by flags without getting hurt. It is one of the toughest hills to ride on and that reflects in the very gameplay of  Stickman Downhill. You have to be constantly aware of your speed and keep tilting left and right to maintain the balance of these rocky mountains with so many steeps, highs, and lows. And if you managed to do a wheelie or drift or any kind of stunt in the air during the racing, it will increase your score.
Play ' Stickman Downhill' Online >>>