Stimulator video games are one of the genres which are exploring more and more. There are different variations that have been introduced in this genre. Not just the game is beyond interesting, but it also gives you the first hand and let the game continue from your point of view.
1.Dog Stimulator Puppy Craft
Dog Stuulator Puppy Craft let you control an extremely naughty and cute puppy. You can roam and damage as much as you can do. It's your work to collect all the things which are listed on one side of your screen that includes catching a mouse, collecting money, food, etc. Along with that, you should make sure that you don't obey any rules. For controlling the pup, you can use the arrow buttons as well as SPACE BAR for the jump.  You can choose the locations for starting the game, for earning points you must do all things and damage the objects near you.
Play Dog Stimulator Puppy Craft online here>>>
2. We Became What We Behold
We Become What We Behold is one of the silliest but an interesting game that you can play.  Here you have to capture all moments which are vicious and make someone angry. The aim is to inspire others to believe in what you are showing. The more moments you capture, the more crowd will go angry. The game is exactly 5 minutes long where get everyone into a fight and get killed at the end.
Play We Became What We Behold online here >>>
3. Dead City
A dead city is also good if you like to play shooting games. Well, here you are trapped in a  city where everyone is turned into zombies.  Also, they all are going to attack you, even the dogs and other monsters too. You have to keep alert and shoot whatever comes near you. Make sure that you also keep the gun loaded. The weapon you have limited bullets, so you should keep doing reload and ready for the fight.
4.Burger Restaurant Express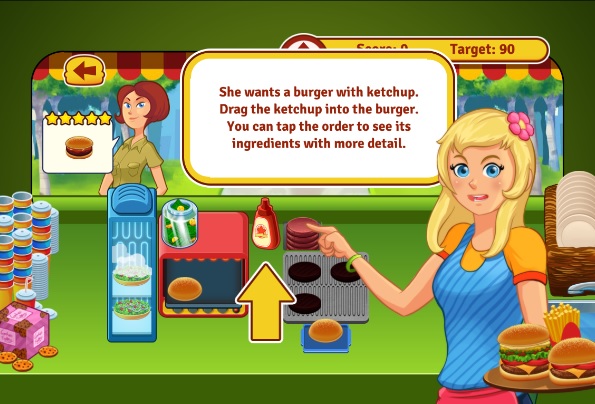 For those who like cooking or owning a restaurant like a game to play, Burger Restaurant Express is an excellent game that comes with that combination.  Control the chaos and help them in getting the orders they want in this burger point. You will get all kind of ingredients and other items for completing the order of your customer. Make sure that you follow the instructions, and the customers get the burger they like. The more your service is on time and correct, the better the scoring you will get.
Play Burger Restaurant Express online here >>>
5.Amazing Strange Rope Police 
Well, the game let you decide what kind of role do you want to play. Either you can choose to be a hero and protect the city, or you can turn evil and destroy everything.  The main character is inspired by the Spiderman and has the same powers along with great collections in weapons. You can use them for protecting the city or doing the reverse.
Play Amazing Strange Rope Police online here >>>