Gamers love to challenge and more than that they love to play challenging games which is exciting and difficult. It's an amazing feeling to win something which is hard for others, also taking that thing in mind different developers are aiming to offer games that consist of all these things. If you like the same challenging games, then here are listed best five video games to play right away!
100 Balls
The game looks extremely easy and simple but at the same point, it is challenging and hard to play. Here you get around 100 balls for the first time which is going to be filled in a container. The control gate will be given in the box. The challenge you get is to make all those balls fall directly into the baskets which keep moving. If you lose any ball will be considered as lost whereas the ball in basket helps you in earning points.  for winning the game, you need to put all those balls in the baskets without dropping any single one.
Tower Challenge
Tower challenge needs a fast and sharp brain so you can take less time to complete the level.  The game includes boxes which fall to the ground. You are going to arrange all the boxes and maintain the height. The boxes should be on top of each box without making the tower fall on the ground. For doing this, you are going to have only 45 seconds to complete the task.
Play 'Tower Challenge' Online >>>
Hangman 7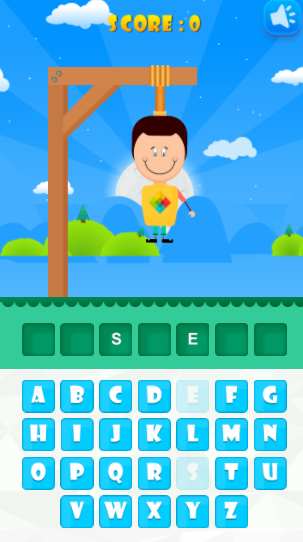 Hangman 7 is based on a classic game which tests the vocabulary of yours. However, with Hangman 7, you get exactly get 7 chances to guess the right word. With each wrong selection of the word, the hangman body parts will appear. You have to find the right one so you can earn a point as well as save the hangman from getting hanged. Even the game sounds simple but finding the word is hardest. It's challenging and the time is short for that.
Dead City Game
The dead city game is basically about a city where you will find undead zombies. It is a first-person shooting video game where you get a gun which has some limited bullets.  Your task is to shoot all zombies that will come after and after. Also, you need to protect yourself from all these undead zombies before they attack you.  When you are playing the game, you should be quick and attentive. Don't let the bullet end as it will let you lose your life in the game. The dead city game is an interesting and smart concept which need your focus.
Play ' Dead City Game' Online >>>
Gold Miner
Gold Miner is counted as one of the most classic games which were introduced in the 2000s.  You need to collect the golds from mines along with stones and other things. it's important for you to win the round and move to another one. Also, the collected money let you buy new things which include explosions so you can mine more. You can also get updated and upgrade your tools.