There are lot of games going to release in 2020 where the 2019 has been a great year for gamers. With PlayStation or PC games, the online games are also catching up. Here are some particular 5 games which you must play in 2020. These games are highly-addictive and catching up with lots of other games leading their way in the industry. These are just simple but more engaging.
1.Soldiers Combat
Soldier Combat is a fun and highly engaging game to play where you control this soldier guy in the midst of the adventure mission. You are ordered to shoot at sight any threat you see, apparently, you see many. You are supposed to kill the enemies by shooting enough times to make them run out of their juice. Do mind you can also sustain or take up some attack and will die if run out of energy.
Play ' Soldiers Combat' Online >>>
2.Super Kid Aventure Game 
Super Kid Aventure game lets you control this adventurous little kid in this journey to explore. Your target is to take up all three diamonds placed around the various corners of the game. Without all three diamonds, even you reach at the end of the game, you won't be able to go for the next level. jump the boy from various obstacles like spinning spike-wheels,  spikes on the ground and other threats. There are jumping springs to use make large jumps wherever needed.
Play 'Super Kid Adventure' Online >>>
3.Thing Thing Arena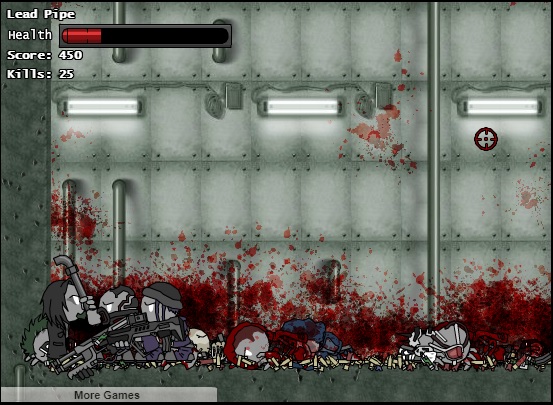 Thing Thing Arena is quite a unique type of game where you can also customize your character as well as the game. It has many layers to work upon. You control this character, can be even customized by you is supposed to kill all the enemies in the platform. It is a platform shooting action game where you can choose various guns. The variety and conviction brought in bloodshed, the explosions, gunshots, movements are quite unseen in such online games. The sound design and sound effects were also quite intense and realistic to the approach. You can see the blood all over the place, as well as the corpse of enemies, died at the spot.
Play ' Thing Thing Arena 3' Online >>>
4.The Amazing Spider-Man
The game features Spider-Man who is supposed to do all that parkour stuff within the style of spiderman with various moves and modes. With constant journey, at each step, a new move or power is activated to fight against robbers or muggers. It is this basic side-scrolling running game which lots of jumps and dodging the obstacles. You also have to beat the muggers in your way and take possession of the stuff they stolen and return to the common people you meet in your way. The level of the game is limited, so after four various long levels, the game will be completed. In the end, you will the traditional ' The Amazing Spider-Man' Villain Dr. Lizard for the final confrontation.
Play ' The Amazing Spider-Man' Online >>>
5.  Monster Truck Demolisher
Monster Truck Demolisher quite focussed about demolishing everything come in its way. You will be controlling these giant monster truck which can literally thrash anything in their way whether there are cars, boxes, and other structures. All you have to make sure is you won't get upside down in order to do that. You need to have your balance right while driving this big monster truck demolisher. In every level, the difficulty level in terms of obstacles and structural hurdles become more rigid.