Do you get often frustrated at office or house or any way around?  This game can help you release some stress and do some real fun as whacking different people in different situations. Well, just for fun. It could be your ex, your boss, neighbor or theif, anyone. Well, you should not do that in real life. But that doesn't mean you cannot have fun at it or just enjoy the situation in your mind. Here is the game it just came to be totally insane, bit out of line, violent and gory but still fun. Do understand the games are basically sketches or animation format, so they are not exactly much explicit graphic gory or violence in that case. Take it as fun and try these creatively gory ideas to whack in the game.
1.Whack Your Ex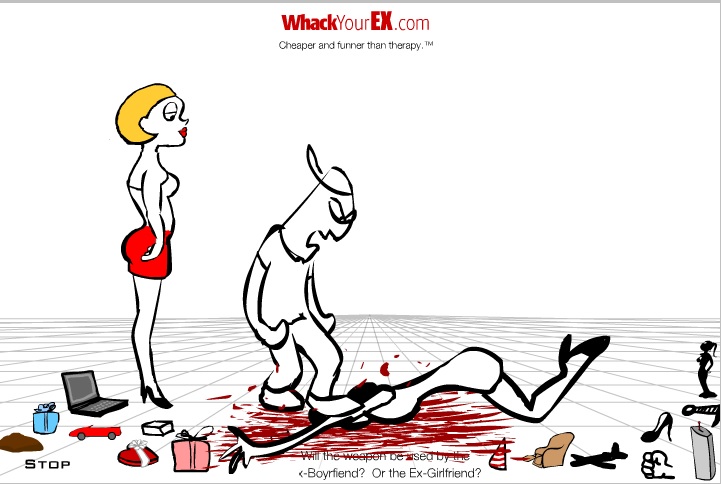 Whack Your Ex is a fun click-to-play game where you will get a chance to whack your ex in the game. There will be a lot of stuff from both sides to choose through which a man or woman can take out his frustration on the other. You will find a lot of stuff on the ground on each side which by clicking them, you will explore how it will pan out. Some are really cool whereas some are a bit disgusting as well.
Play ' Whack Your Ex' Online >>>
2.Whack Your Boss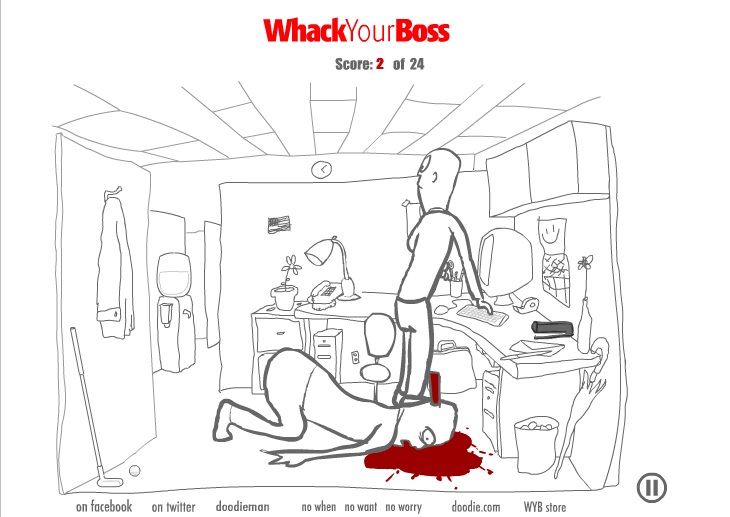 If you hypothetically want to whack your boss, take out anger virtually. Consider this game as a punching bag where you find the ultimate peace in doing that. Overall the game is quite fun and animated well. The ways for whacking are pretty much extreme, violent and sometime may disturbing but just take it as a fun gory game, you will be alright.
Play ' Whack Your Boss' Online >>>
3.Whack the Terrorist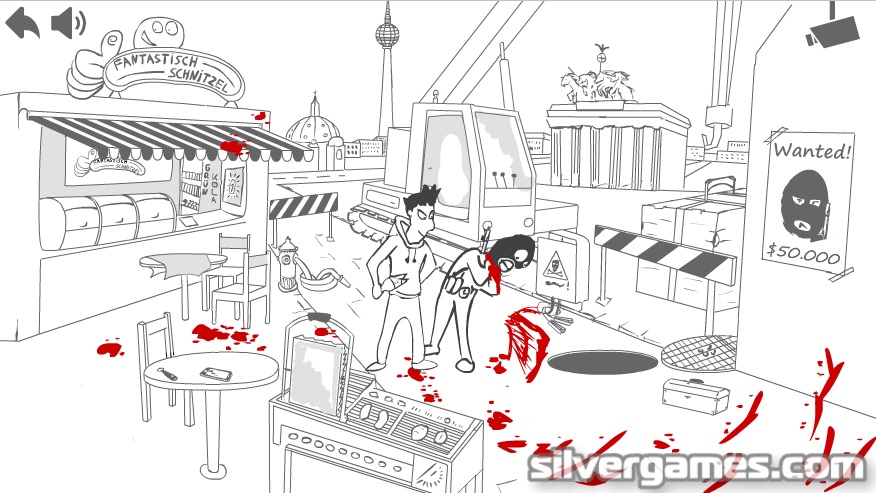 If you hold real anger against terrorist, you must, then there is a chance to whack them in a certain situation you got in this game. There are multiple horrifying methods you can do that but still is fun to play and see which creative ways it can be done. Enjoy the animated plays acted out in the game which is well-made to just praise the creativity of the makers and further so.
Play ' Whack the Terrorist' Online >>>
4.Whack Your Neighbour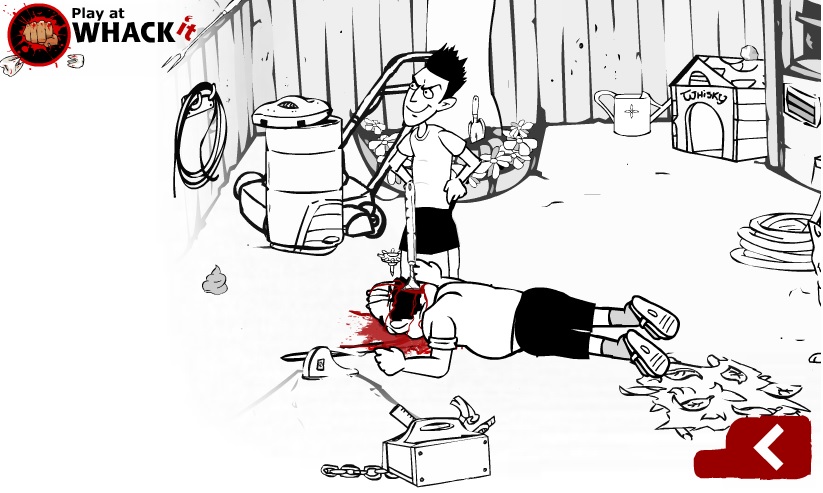 You might have a feeling to punch people around in their face when they talk or do something awful. Well, that's natural. But Of course, you shouldn't do that. But that doesn't mean you can enjoy that process. Well, these whacking games are quite good at it. Here is a situation, you at your garden in a beautiful morning, doing barbeque but your neighbor cannot stop shouting at you or saying something really awful. Now here you got various stuff to make him pay in the game. Its overall fun.
Play 'Whack Your Neighbour' Online >>>
5.Whack the Thief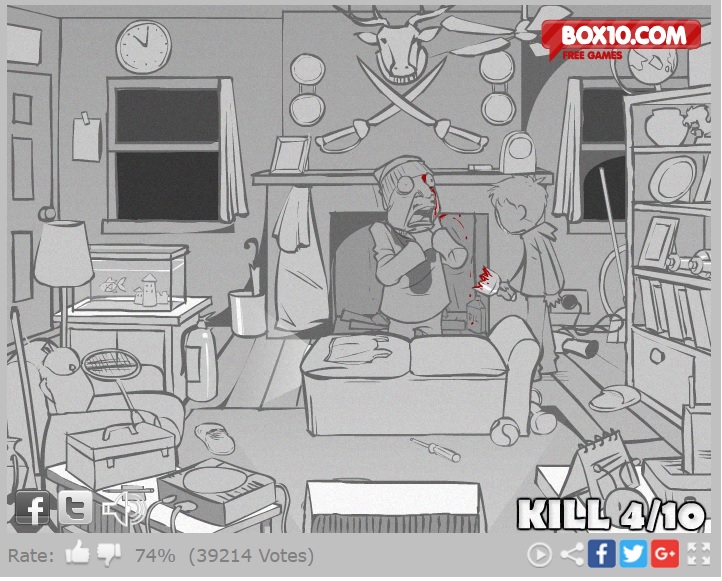 Are you scared of theives or wondering of the day when you accidentally catch up in your house stealing in the midnight? Well, we recommend watching all parts of the movie ' Home Alone' and this game to help yourself there. Surely these games are only for fun but you can take away some learning that how you can use things around you to protect yourself or attack before they do. However, surely here is the ultimate level of violence and beating which is not appropriate in any case.
Play ' Whack the Thief' Online >>>
Find the Rest 5 Fun but gory games in the next blog post – Go Now >>>