Well, most of the time you came across with different voices in video games which sounds too much familiar. However, sometimes it feels like you may hear it somewhere but sometime its like delusion that you get after playing for too long. But,  there are lots of famous actors and actress who actually lend their voices to some amazing characters in video games. Here is the list of celebrities and the games where you can actually hear the voices
Ellen Page –  Beyond Two Souls
Ellen Page who recently seen in series The umbrella academy and also famous for her roles in inception and X- men like movies.  The actress played the role of Jodie Holmes who is the protagonist of video game Beyond Two Souls.  The character shot with the help of motion capture, and it was 2000 pages long.  It was one of the most excellent characters that were played by the actress Ellen Page.
Neil Patrick Harris- Saint Row series
Neil Patrick Harris is mostly famous because of his roles in series like How I Met Your Mother and A Series Of Unfortunate Events. Well, the actor also voiced in Saint Row series where his voice used for DJ  Veteran Child. Also, he even participated in Spiderman: shattered dimensions.
Gary Oldman-  Call of Duty series
Gary Oldman is one of the most talented and popular actors who acted in films like Dark Knight and Harry Potter. Well, he even landed his voice to the sypro series and its character dragon ignitus. The actor 's voice is also given to the characters like Viktor Reznov and Daniel Clarke infamous video games call of duty world at war and Black ops.
Kristen Bell – Assassin's Creed
If you played the game Assassin's Creed and somehow you feel that lucy character sounds familiar then you are right, Kristen Bell is the voice behind Lucy in assassin's creed.  Not just she nailed the character but she eve proved that her acting is going to make her one of the rising stars. Those who don't know, Kristen also voiced the character Anna in Frozen for which she gets many good reviews and remarks.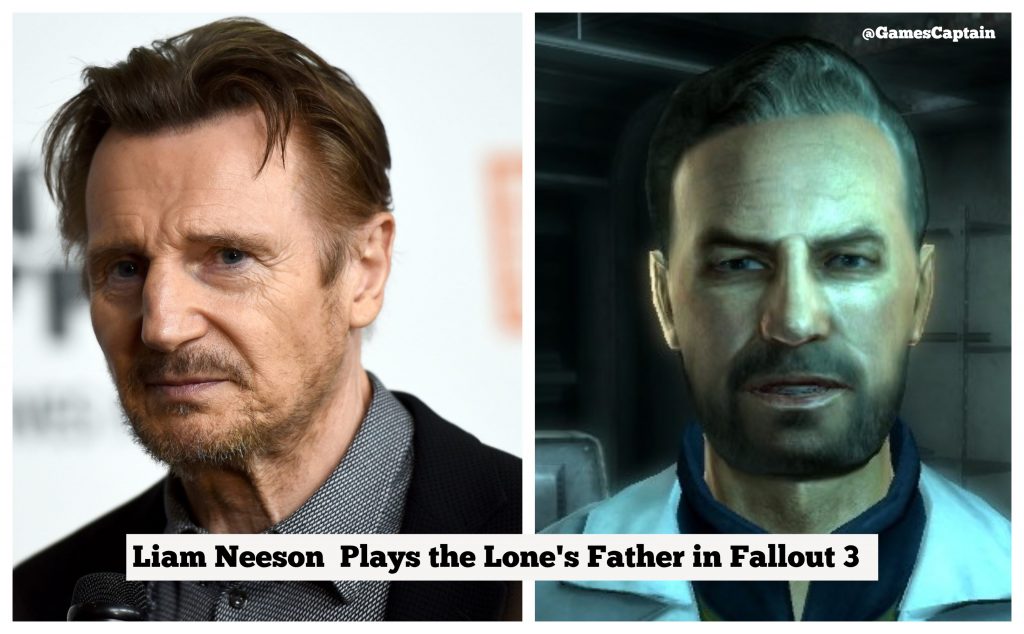 One of the legendary actors, Liam Neeson, is no doubt one of the amazing actors. But it's not the only thing he is good at, his voice is also one of the most beautiful, soothing and calm voices. That's why the actor got approach for video game Fallout 3. He voiced the character of Lone's father. The  Irish voice tone surely did making work in attracting lots of people as well as giving an extra touch to the character in a video game.
Seth Green – Mass Effect Trilogy
Seth Green is known for his comedy and amazing voice roles in series as well as films. The actor also has given his voice to the Mass Effect Trilogy. Well, he played the role of Joker, and his voice did something which created a different cool vibe from the character.  Even the face of Seth is way different as compare to the Joker in Mass Effect, but the actor succeeds in creating something awesome.