Since Contra, gamers love the typical run-and-gun kind of games and that is different mood, setup and even sometimes a bit of experiment or newness will be great. If you are looking for such games, here are some more you should add in your favorites. Few are bit easy-taking and light to play where others might need a lot of involvement. Some are tricky while some are quite engaging and fun anytime and anywhere.
1.Dead Land Adventure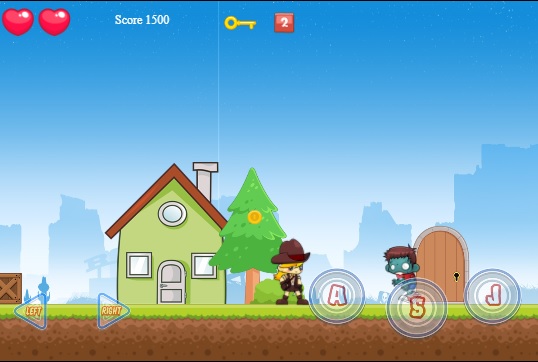 Dead Land Adventure is quite the blend of adventure side-scrolling platform game and the zombie shooting game in one which is impressive. You control the girl with the cowboy hat, boots, and straps for keeping knife and gun. She seems to be prepared for the adventure and as the name suggest, it is indeed the dead land adventure where all you see are the zombies. You need to explore the land, collect all the gold coins, hearts and keys along with other hurdles and challenges to reach to the end point. You need all the three keys to open the door at the end of the level. So do not think of just rushing to the end skipping all the points and keys. Another thing you need to remember is always make sure your jumps are accurate and you shoot the zombies and clear the path to move further freely.
Play ' Dead Land Adventure' Online >>>
2.Jungle War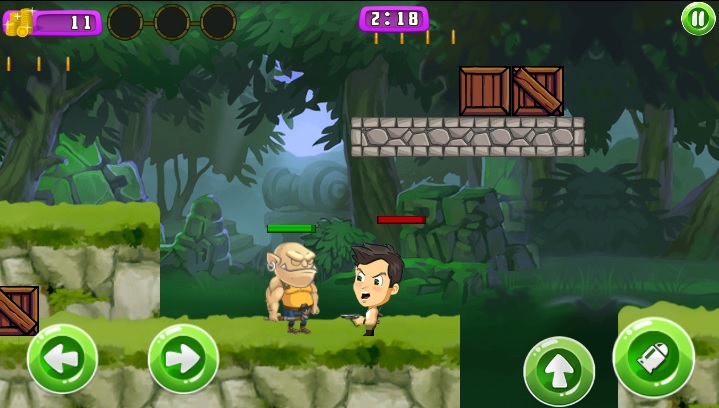 Jungle war is fun and easy run-and-gun game, not much complicated. It is good if you looking for something slowing picks up the pace in the difficulty level but still so much intriguing and fun to play. You control this man with a big head, also with a gun in the jungle where you are supposed to kill the ugly-looking enemies against you before they attack on you. That's the only way to survive in the jungle.
3.Contra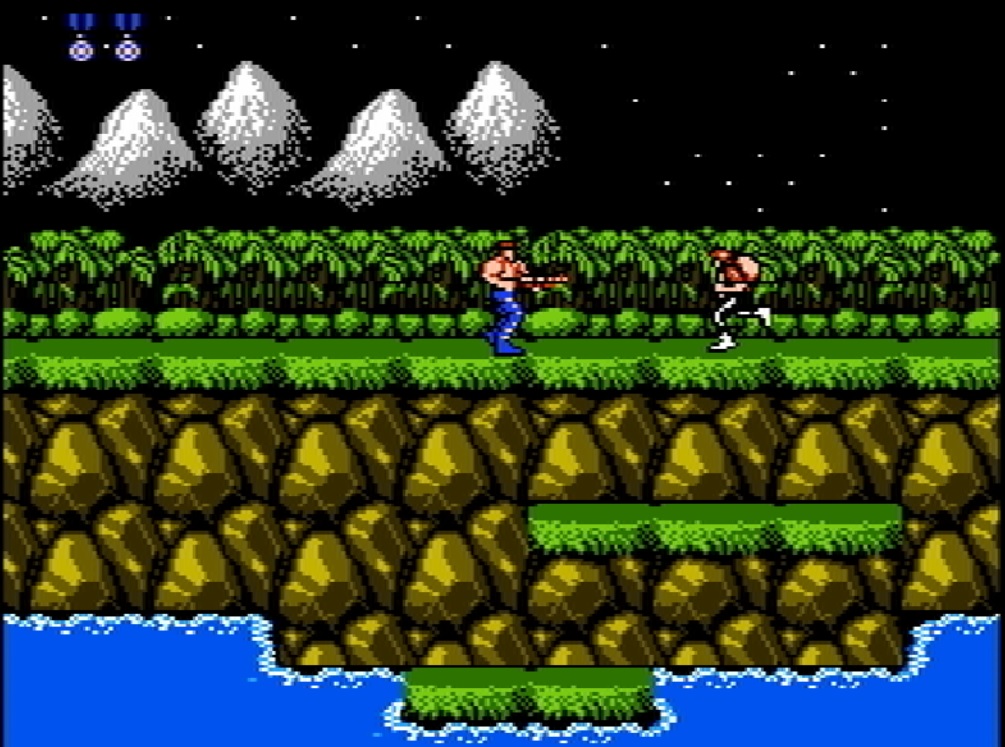 Contra is one of the most popular run-and-gun game which is developed as well as published by the Konami. Needless to say how Contra was stapled video game among the young players for decades and especially in that vintage gaming era. It was again one of those most popular multiplayer game which is ideally played with your friends or siblings. It was the classic big-gun side-screen scroller game where your friend always takes away the dropped guns. Remember?  It was quite a fun back then and the game still leads in the top 10 retro games to be played online. There has been a quite number of contra sequels released after the success of the first one. Contra was the game at that which almost showed 3D structures in the game, not completely but quite like pseudo-3D graphics.
4.Commando 3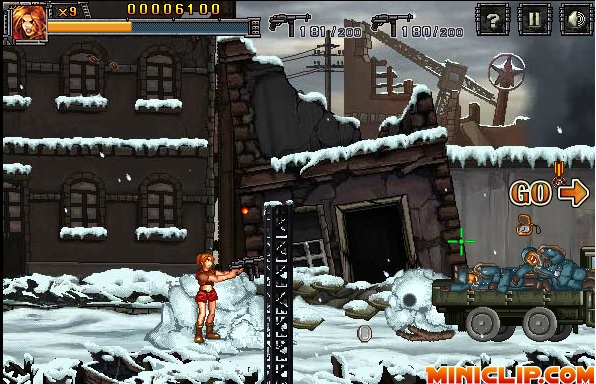 Commando 3 is one of the coolest shooting-adventure commando game right now where you can either choose a muscular commando man or sassy commando girl as the protagonist of the game. You enter in the enemy's area hiding in their jeep and now you have to shoot them up, just like 'Rambo'. There are a lot of soldiers attack you from all the sides. You can shoot at things as well in the game, blast things up, get medals, points, and so many things. You can even change your weapon like shotgun, pistol, bow and arrow and even knife for close combat.
5.Soldiers Combat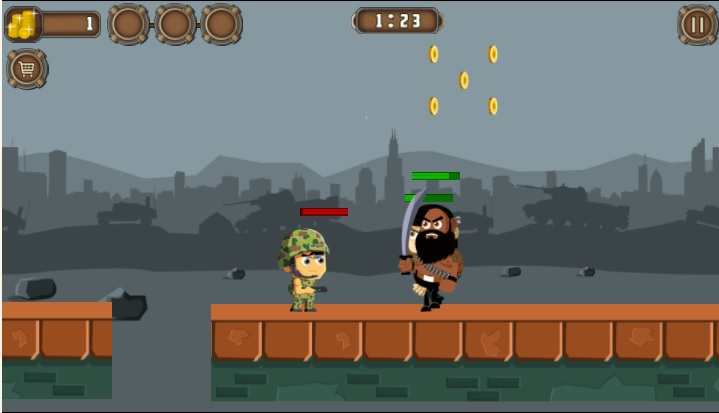 Soldiers Combat is a fun and highly engaging game to play where you contr this soldier guy in midst of the adventure mission. You are ordered to shoot at sight any threat you see, apparently, you see many. You are supposed to kill the enemies by shooting enough times to make them run out of their juice. Do mind you can also sustain or take up some attack and will die if run out of energy.