Motorbike games are the all-time favorite since the very starting of the video game era. There has been always popular motorbike games such as Road Rash, Super Mad Champ, Moto Racer, Enduro Racer and many more. There are a lot of online games as well which are some simplistic still fun. You can also play some simple, not motorbike but still fun motor based games like Jeep Ride as well. Here are some motorbike racing games which you will love to play all the time.
1.Moto X3M Winter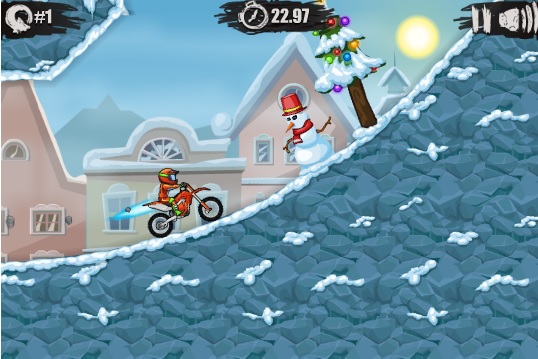 Moto X3M Winter is another version or sequel of Moto X3M which recently got quite a popularity after the success of its predecessor games in the series. This racing or motorsport game is full of challenges, loops, and sliders. So one-inch of any mistake or slip can make your life goes in the game and you have to start all over again. You will love to throw backflips, bike summersaults and a lot of stunts in the air with a game where the very theme of winters and snow mountains have an immense contribution in that.
Play ' Moto X3M Winter' Online >>>
2.Highway Rider Extreme:  Motorbike Game 3D
Highway Rider Extreme is a motorbike 3D first-person or stimulation racing game where you control this bike in high speed on the highway running against a lot of cars, jeeps, trucks and other vehicles. You are supposed to take the star coins in your way without getting hit by the side fences or any other vehicle. Overtaking any vehicle from a close edge will give you more scores. The game is quite realistic in the sense, so it seems quite fun and addictive to play.
Play ' Highway Rider Extreme: Motorbike Game 3D' Online >>>
3.Neon Biker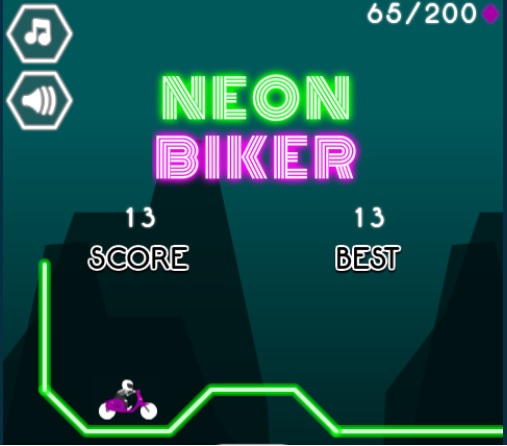 Neon Biker could have been presenting similar gameplay like MotoX3M or any other bike games with a similar structure to play with but it took a different path in various ways. That makes the game unique and even more interesting to play. Neon Biker features the neon-lighted outlines of the biker and the path in the dark background to make it more visually appealing. The game is faster, efficient and easy to play upon, yet it is engaging and tricky to go through different levels. Each level changes the hurdle-oriented tracks with loops, sliders, bumps, and semi-circles as well. In the gameplay, you do not have to use any other key except the 'UP' arrow key to change the direction of the movement and ' to move forward'. Using the same key to rotate and land on the wheels, not on the bikers' head will win you the game.
4.Bike Rider Armageddon 2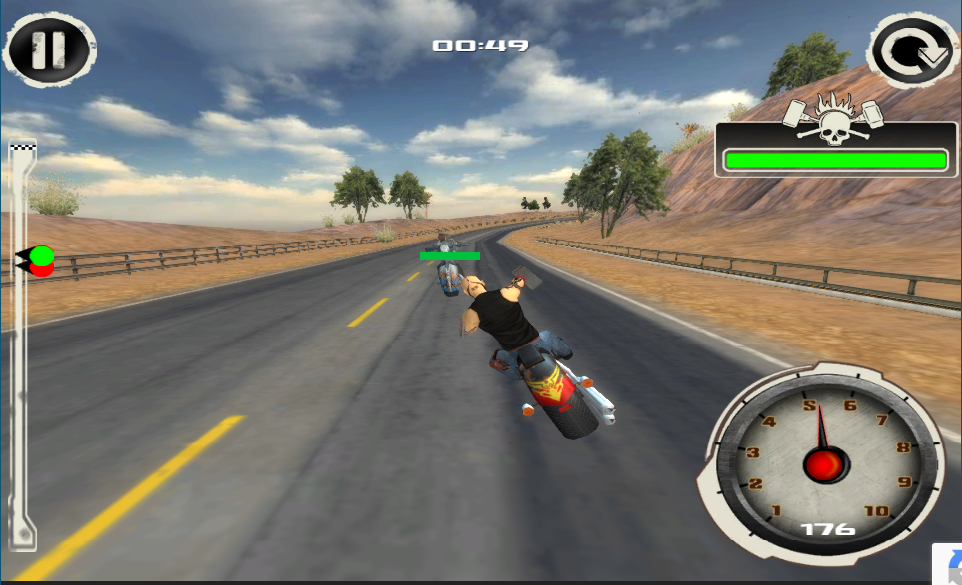 Bike Rider Armageddon 2 is all about an intense bike race where you will be given the option to choose the player you control, the weapon you hold and the bike as well. It might remember you of those high-graphics PC motorbike games. Every level will unlock some more features, weapon, bikes, players to choose. You control the player and the bike to race against other rowdy bikers. They might attack you when will come closer to you, so you might wanna be the first to attack. The different level has a specific objective, so you need to go with that. There is even option of the multiplayer and you can play the game online as a real-time player as well.
Play ' Bike Rider Armageddon 2' Online >>>
5. Roger Dead: Zombie Biker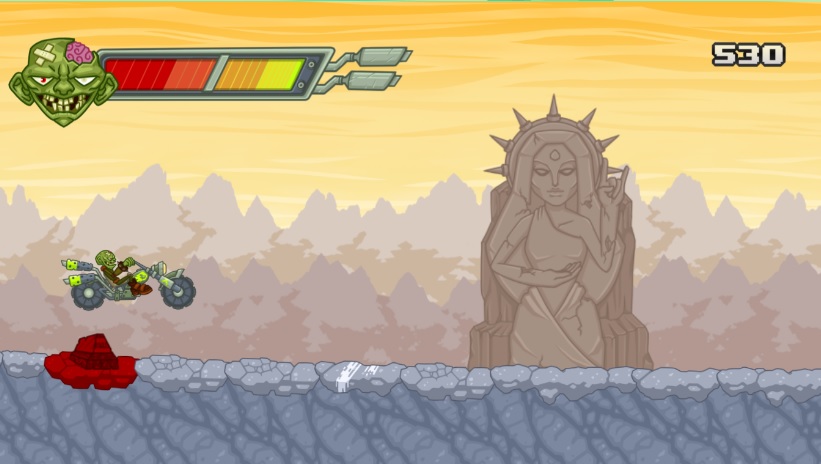 Roger Dead: Zombie Biker is quite an interesting game to play where you find yourself as a zombie riding on the bike trying to avoid the hurdles in his way. You need to make the necessary jumps in between to make sure you have average speed till the end of the game or level. You can use ' UP' key to make those jumps and even give direction to your movement while you are in the air.
Play ' Roger Dead: Zombie Biker' Online >>>