Tic-Tac-Toe is one of the simplest game which is definitely not easy.  There are strategies, plan and lots of observation. Even the game is old but still, its a favorite pass time for lots of people and everyone loves its simple yet exciting gameplay. The game has its own extremely long history, and it's fascinating too.
People at the time thought it was magic 
There is a reason behind, why this game was considered as a magic game at one time, well it happens due to its linked news with medieval pagan rituals. Well, lots of people actually believed that this simplistic game actually holds some kind of magic properties.
It was the first video game ever 
Well, nowadays there are tons of video games, but Tic Tac Toe was the first video game that was introduced in 1952. At that time, the game was known as OXO which was a programme in EDSAC computers.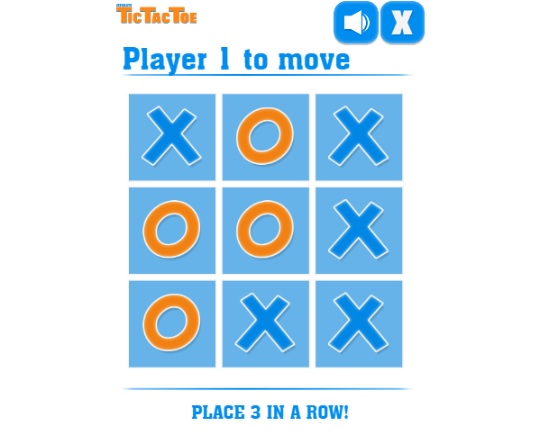 Chances that even Romans played it 
Around the first century of BC, the game was known as Terni Lapilli where the players get three pieces which need to move until one of the players get all three in the row. Well, there are lots of evidence you will find in cities which belong to ancient time as these grids are chalked over the different locations.
Its a first game played by kids
Most of the people are not aware, but tic tac toe is the first game that you all played.  Not just that, the game is recorded as one of the simplest and easy setup games because of which the kids can play. However the games are developed as video games, but you can also find the game panels drawn on grounds and parks.
Two strategies make a tie at the end
Well, strategies are the main point behind this game. You have to be clear about what you want and what you are doing. Mindlessly putting Xs or Os anywhere will make you lose at the end. However, if both players have the strategies, then there is a sure thing that the game will end up as a tie.
The secret behind winning the game 
There is a simple but smart way that the players can win the game every time. Well, most of the experience gamers will place the Xs or Os in the corner. Also, you have to give more and more chances to the opponents for winning the game, however, its a tarp where the opponents make mistakes, and you get a chance to win. Along with that, if the next player is putting their Os anywhere but not in the center, then its a 100% win-win situation for you.
The story behind the name ' Tic Tac Toe.'
Tic is actually an Americanization word, but in reality, the game was known as ' Tit – Tat- Toe' in country England.  Well, here ' Tit' is referred to Slap, Tat was based on ' tit for tat' retribution, and  Toe meant the last thing in the row. Basically, it was the  name for all three Os and Xs
Play Tic-Tac-Toe Right Now >>>