Do you find sword games really fascinating? Or even just the idea of a protagonist with a sword, especially when it is an action or fighting game. Well, we got you some best action-pack swords you can play online. These are various online games featuring sword-holding protagonists in a unique situation with an extraordinary concept of gameplay. Don't miss to play 3 foot Ninja or Knights Diamond!
1.Prince of Persia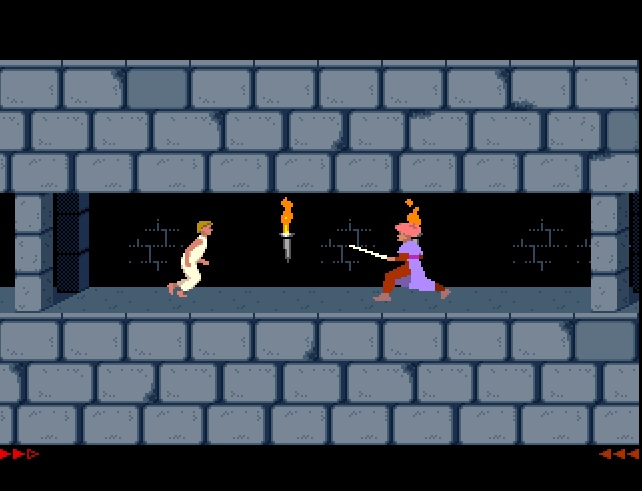 Playing Prince of Persia will be like going down to the nostalgic lane but surely it is one of the best sword adventure games out there as well. The game which set in ancient Persia where Jaffar, forcefully want to marry the princess and captured the prince, he still wants to free the princess from the dungeon. The whole adventure takes place in there with lots of secret doorways and sword combats against the enemies. Make sure you get the sword before you reach to any of their guards in there.
Play ' Prince of Persia' Online >>>
2. Forbidden Arms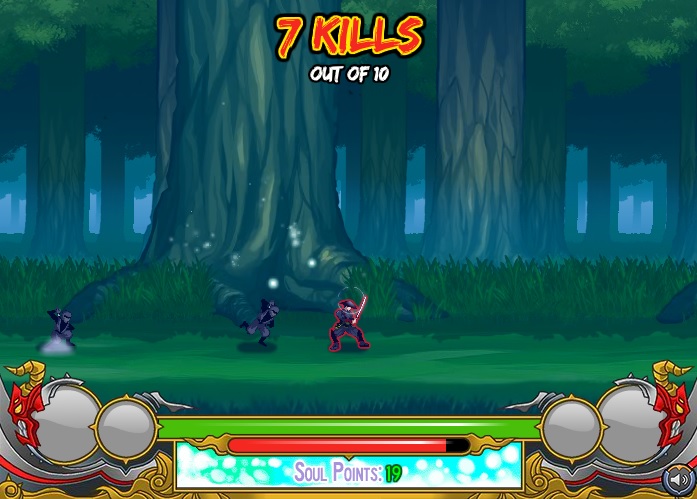 Forbidden arms is an action ninja sword game, quite an idea to put in this category. This well-developed online game features extraordinary 2d animation design and story to the effective narrative of the gameplay. You control a ninja in the midst of a jungle where out of nowhere various enemies are attacking with your swords. All you have to do is keep hitting your enemies through the run. You are supposed to move towards a certain direction, however, you can use RIGHT and LEFT arrow keys to move the ninja for tackling the attacks from all directions. Use mouse clicks to constantly sword-smash them scoring the highest soul points.
Play ' Forbidden Arms' Online >>>
3. Knights Diamond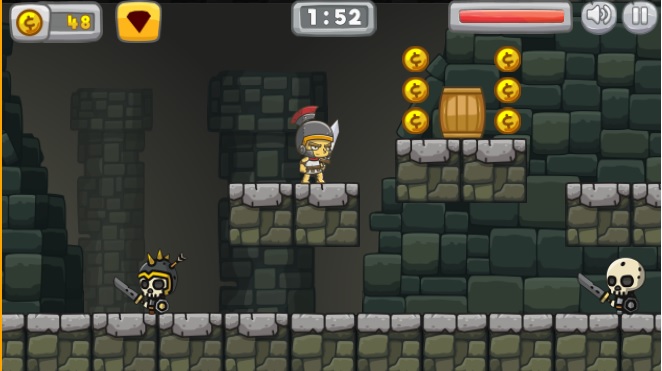 Knights Diamond is a fun adventure platform side-scrolling game leading with a cute protagonist in the game. You control this tiny cute looking warrior with the sword. You are supposed to collect all the gold coins and hit skull-warriors coming against you to attack you. Use your sword to attack the enemies and reach the door with collected keys. Chop the boxes to find more hidden points and get to the next level.
Play ' Knights Diamond' Online>>>
4. 3 Foot Ninja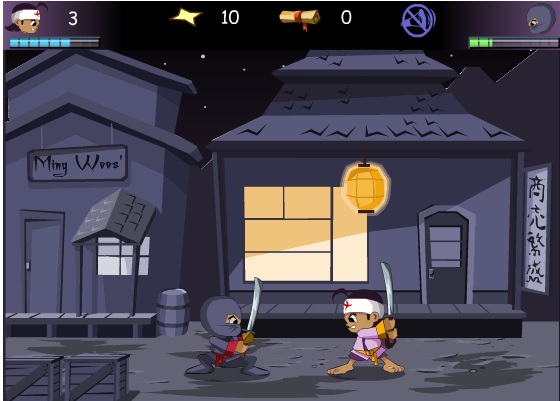 3 Foot Ninja is a really fun and additive sword game to play online. You can opt the game in three different difficulty modes which are easy, normal and difficult. The game features this 3-foot ninja protagonist against various ninja enemies in dark town. You need to constantly fight with these ninja sword enemies one by one and move on further. You need to have swords hits as most as possible to cause the opponent maximum damage so they will lose out of energy juice first. Don't forget to throw stars at your enemies, a quick way to get rid of them in the game in case you stuck. And the jumps are a really effective way to dodge from the enemies' sword attacks.
Play ' 3 Foot Ninja' Online>>>
5. Kings' Rider
The king's rider is the game about a knight on the horse against all the looting thieves in the city. He is supposed to attack these thieves running away from him and also overcoming all the obstacles. King's Rider is mostly run and kill the game where you are not supposed to miss the opportunity to kill these goblin thieves running away. You are a knight carrying a sword on a horse. That seems already fun!