If you are looking for some really cool but fresh online unique games which are either unique or slightly different in their very concept or design or maybe in their gameplay, here are some of the best you can get.
1.Robbers in Town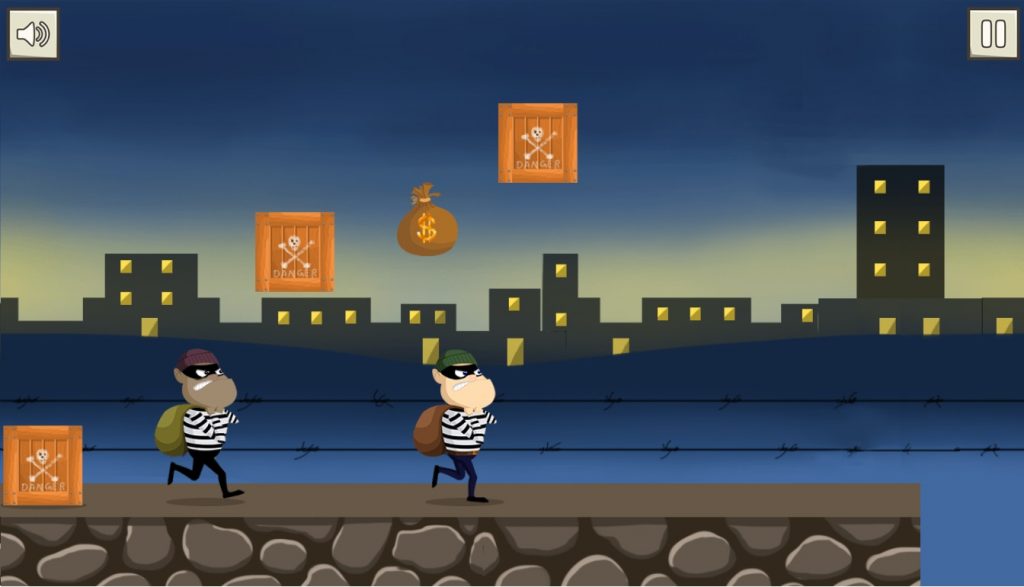 It is one of the most challenging adventure game ever which is highly responsive and based on your stimulation. It is kind of a unique game where instead of one, two gaming characters you need to control in a very volatile surrounding.  Two robbers in the town just broke the jail and getting away with the money. You are supposed to make sure they both survive the run throughout the adventure at the rooftops in the night. The very concept of the game is you will be controlling both the characters on the run with two distinctive keys, specific for both differently. It is quite fun and intriguing as well. The basic concept of the game appears to be more like a runner game avoiding the obstacles and taking points. That's the objective here with players to make sure both robbers run throughout the game without falling into the pit or getting hit by an explosive box, also do not miss to take money bags.
Play ' Robbers in Town' Online>>>
2.Silly Ways to Die 2 
It is probably one of the weirdest but fun game you will ever play. The game is about these crazy minion-like creatures which are pretty cute and crazy as well. They are just trying to die a silly death or maybe just getting into such conditions. You are supposed to be there and save them. These conditions can be different every time or unique on different levels.  Still, the game is quite comic, witty and quirky to play.
Play ' Silly Ways to Die 2' Online >>>
3.Gogi 2
Gogi is a unique but side-scrolling adventure game where you control this 'Mario' like mustache man character with a red cap which is in this weird mushroom world. You are supposed to collect all the gold nuggets placed around the various places. There are spheres where you need to use 'UP' key to jump or say switch to one surface from another. There specific spots to switch from one surface to another or from one sphere to another where the 'UP' key works. For the movement, you are supposed to use LEFT and RIGHT to move left and right on the horizontal surface respectively and, anti-clockwise and clockwise respectively. To kill the mushroom monsters, you need to jump on them.
4.Dangerous Escape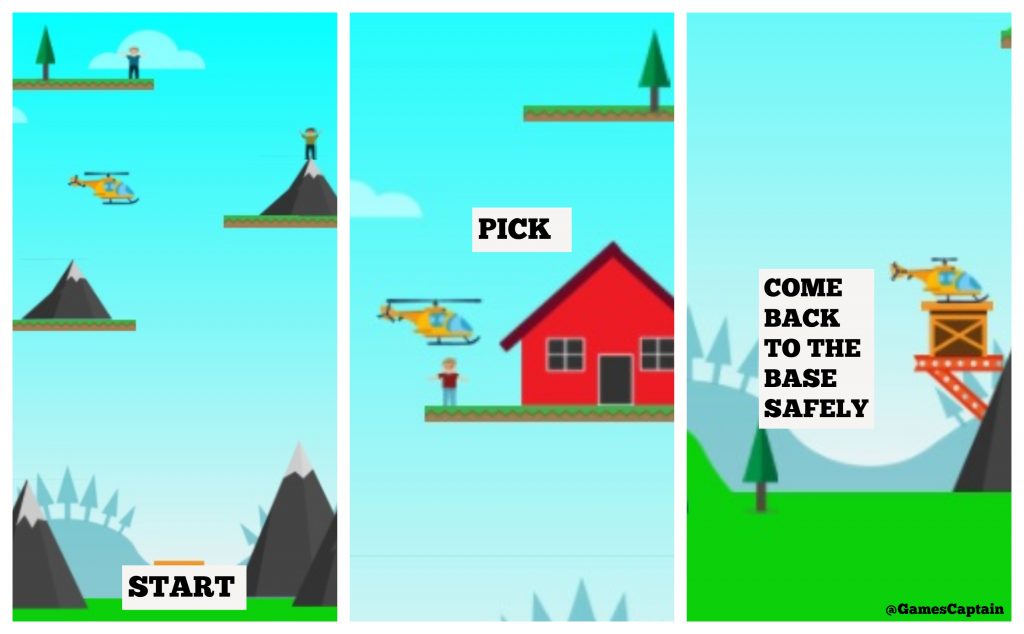 Dangerous Escape is a very strategic game which required you to be patient and precise at the same time. If you think jumping on the keyboards will win you the game then, this might come as a bummer to you. The game is about a helicopter in various situations or says levels suppose to protect the survivors by picking them up. These people are placed in strategic locations where it becomes tricky for a helicopter to reach because the helicopter is not supposed to hit or come in contact with anything except the people and its own wooden base where it lands or fly-off. You are actually using the LEFT and RIGHT key to manage the movements of the helicopter and need to pick them up. It is too much challenging to go for.
Play ' Dangerous Escape' Online >>>
5. Goto Dot 
Goto Dot is a weird looking game which convinces you it is nothing but some easily-designed game and might be easy to play as well. It is certainly not the case but the opposite. There are various circular rings on which red dots are rotating. You control a white dot which is needed to cross all the rings towards the center but without coming in contact with those revolving red dots on the path. The game is so much fun but can be frustrating if you cannot get it for hours.