You have played a lot of single player games, multiplayer games, dual player games or even real-time playing which include a lot of gamers around the world. But here is something different. Have you played those games which feature two gaming characters or protagonists to play with? You actually might have played these games but not remember. But we brought you the best collection of such games.
1.Fireboy & Watergirl Series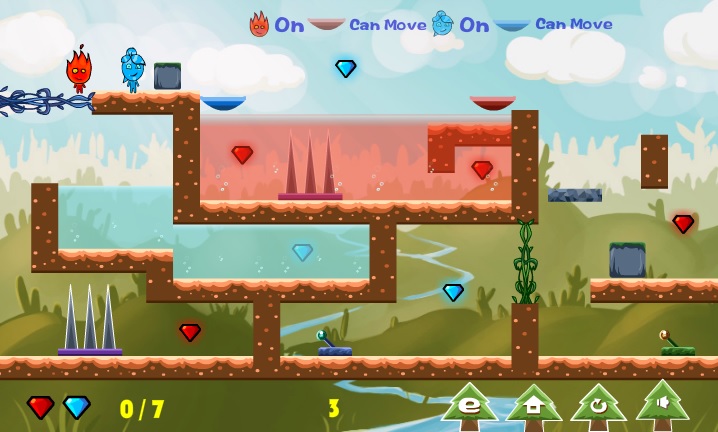 Fireboy and Watergirl series is a very popular and fun series of games which features these two unique characters such as Fireboy and watergirl in different puzzle platform setups to solve. The game is very much strategic where you will be controlling two gaming characters instead of one with a different set of keys. With the help of one another, the fireboy and water girl and get over with these obstacles and find their way to the doors. The game allows you to manage how one can help others to reach a certain place and vice versa so both can get out of the trouble. Fireboy can walk through red lakes and watergirl through the blue one but to each other, it can kill them. So it is about how one characteristic can help another to lead towards the door.
Play ' Fireboy & Watergirl Series' Online >>>
2.Money Makers Series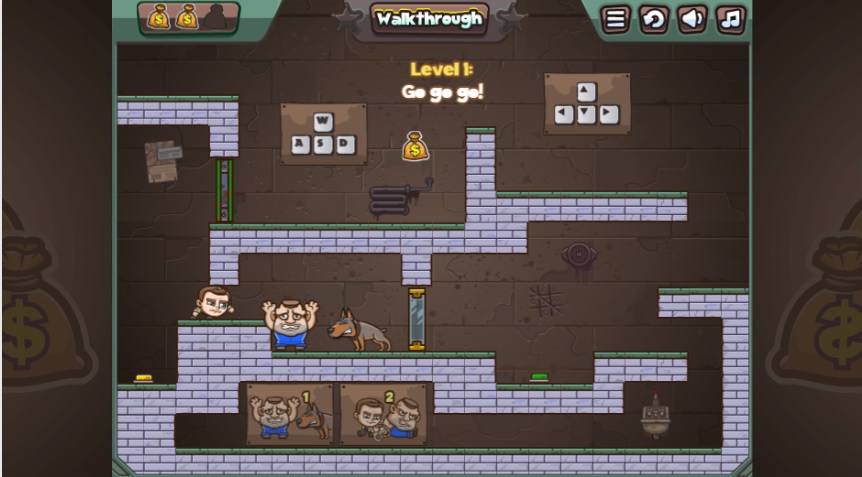 Money Makers Series is also popular just like fireboy and water girl, not as much as this one but it is somehow the similar game. The game features a man and his dog as two characters to control by the gamer in order to scare the man and cross the level. Money Maker series features various games which are set in different setups and puzzle sets along with minor and even few major changes. Your partner dog can help you out playing the game where you need to use the most out of this partnership in the game.
Play ' Money Makers Series' Online >>>
3.Simultenacious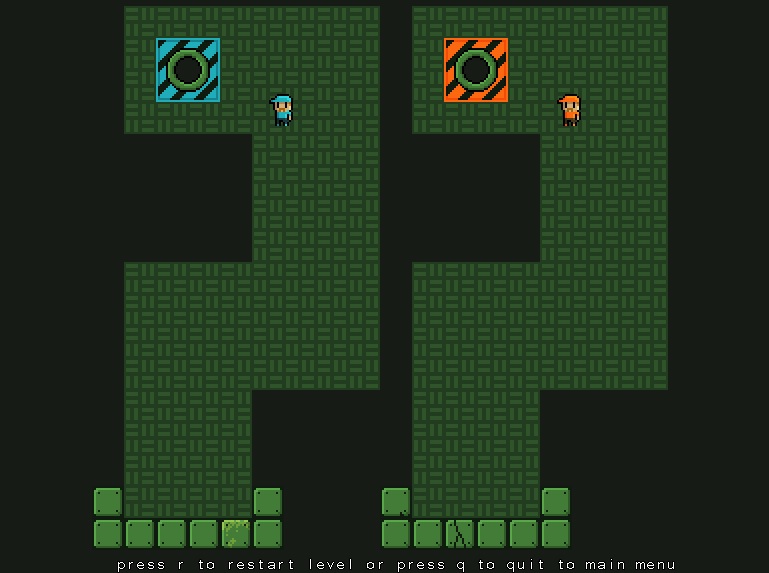 SimulTanious is one of those games which is played by most of the 8-bit gaming geeks. It wasn't as popular as space invaders or Mario but still quite different and unique strategy game to stand out in-between those mainstream video games. The game features two characters which were simultaneously controlled together as you if you move left, both move left or if you move right, both moves right. Both characters are in their two respective blocks in the different surface area so, if anyone steps out of the grass-green area, the game is over. That means you have to strategically take moves which reach both of them together to their destinations. It is highly challenging and especially getting more tricky levels after levels.
Play ' Simultenacious' Online >>>
4.Dino Squad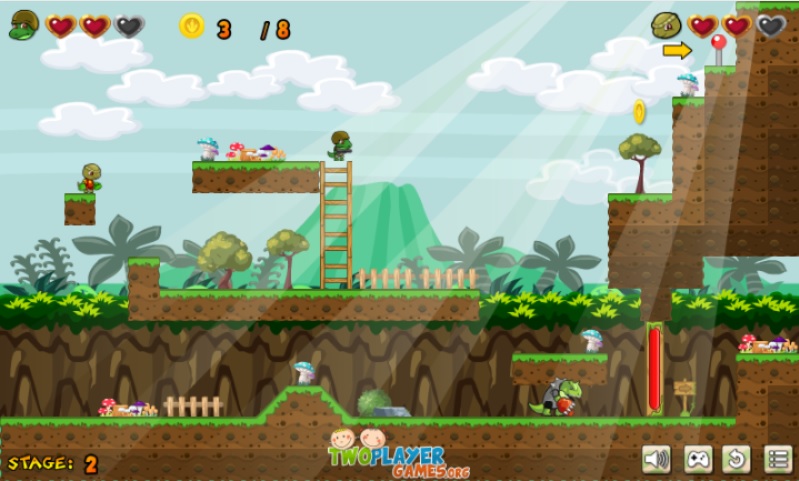 Dino Squad is about these two dino brothers who are different in nature. One can do large jumps and very much active whereas another one carries a gun and explosive bombs to throw at the right time. So both these dino brothers are supposed to utilized accordingly. You will be up against alligator and a lot of other dangers and obstacles to cross the level. The game is a mixed style of puzzle, action as well as an adventure which is kind of unique in its own way.  Every level is difficult than before and becomes quite tricky to cross. You might spend hours to figure out the exit on a certain level.
5.Robber's Town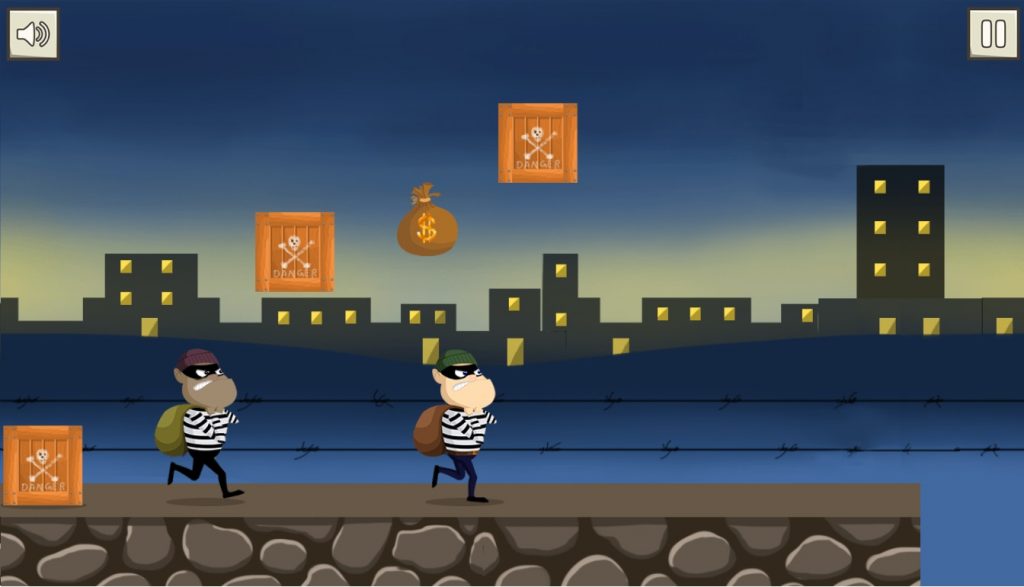 Robbers in Town is a highly responsive game and based on your stimulation. It is kind of a unique game where instead of one, two gaming characters you need to control in a very volatile surrounding.  Two robbers in the town just broke the jail and getting away with the money. You are supposed to make sure they both survive the run throughout the adventure at the rooftops in the night. The very concept of the game is you will be controlling both the characters on the run with two distinctive keys, specific for both differently.